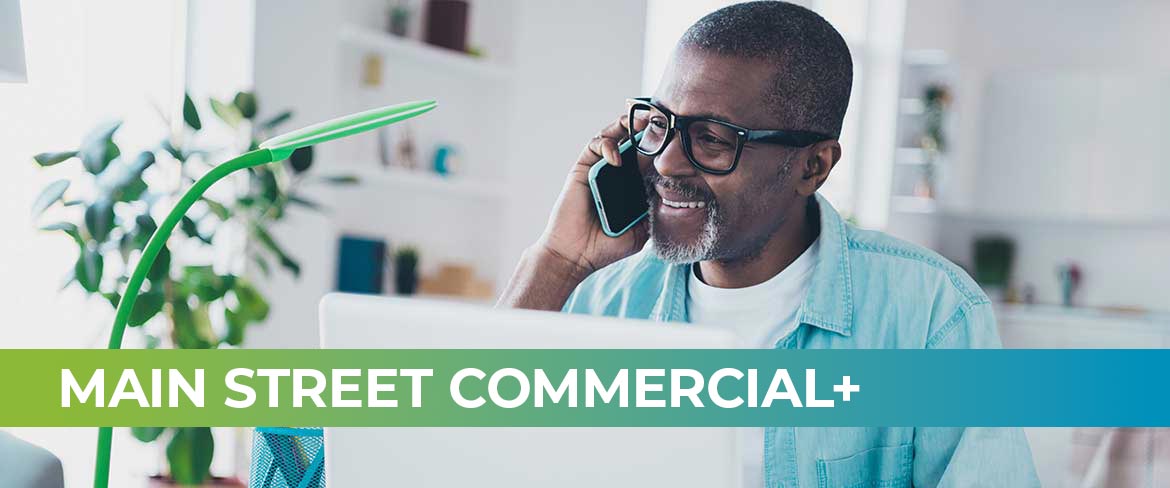 Main Street Commercial+ delivers robust coverage, a broad appetite, and customizable options — and that's only the beginning! Enjoy numerous technology advancements that will keep your agency's business moving while providing the protection and trademark customer service you need.
Get Started With Training Today

Our training team will cover the new system, including our BOP product, as part of our webinar series, listed below.
Learn More With Our Product Overview
Review information about our commercial lines product suite in our overview flyer.
Interested in Becoming Appointed With Us?
Learn more about becoming an appointed agent.
Coverages available on Dec. 5 in: AZ, CT, ID, IN, MD, ME, NC, NH, NV, OR, RI, UT, VA, VT, WA, WI. Main Street Commercial+ products are written through Midvale Indemnity Company, our affiliated writing company. Products, coverages and discounts not available in all states or for all classes.