CELEBRATING 100 YEARS
One hundred years of service and growth ... one hundred years of working every day to take care of our customers better than anyone else. Thank you to everyone who played a part in helping us achieve our century of success and to everyone helping us continue to protect people and small businesses in the years ahead.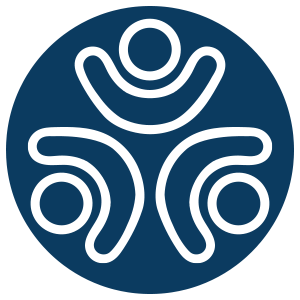 VISION
To be the most trusted and
valued customer-driven
insurance company.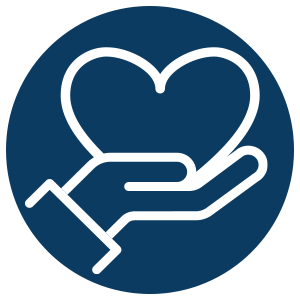 MISSION
We take care of our
customers better than
anyone else.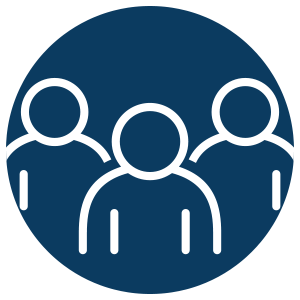 VALUES
Accountable, Caring,
Courageous, Inclusive,
Innovative, Trustworthy.
FOCUSING ON THE NEXT 100 YEARS
How are we carrying out our commitment to agents and policyholders? By focusing on:
Seamless Interactions
We are people you can count on. Whether it's helping out in times of need or partnering with independent agents to care for our customers better than anyone else, Main Street America is proud to protect the people we serve and the communities we share.
Supporting the People on Main Street
Our commitment to communities doesn't stop with great insurance. Each year, we support local organizations and events designed to uplift the communities we serve and help us better connect with the people and businesses we strive to protect.
Delivering Quality Insurance Through Independent Agents
We believe independent agents deliver the choice, guidance and support consumers need when searching for personal and commercial insurance. We are committed to independent agents as the best way to insure America.
Relentless Pursuit of Easy
From responsive, dedicated service to technology centered on saving you time, we deliver.
PLANTING TREES ON MAIN STREET
As part of our ongoing commitment to main streets across America, we have donated $10,000 to the One Tree Planted Urban Forestry fund through our NGM Charitable Foundation. The initiative will plant over 11,000 trees in 24 cities across the country, focusing on communities in need.
We're proud to support this fund as it supports healthier cities by regulating urban heat, reducing air pollution, and reducing water runoff. It also addresses environmental justice by planting trees in low-income communities.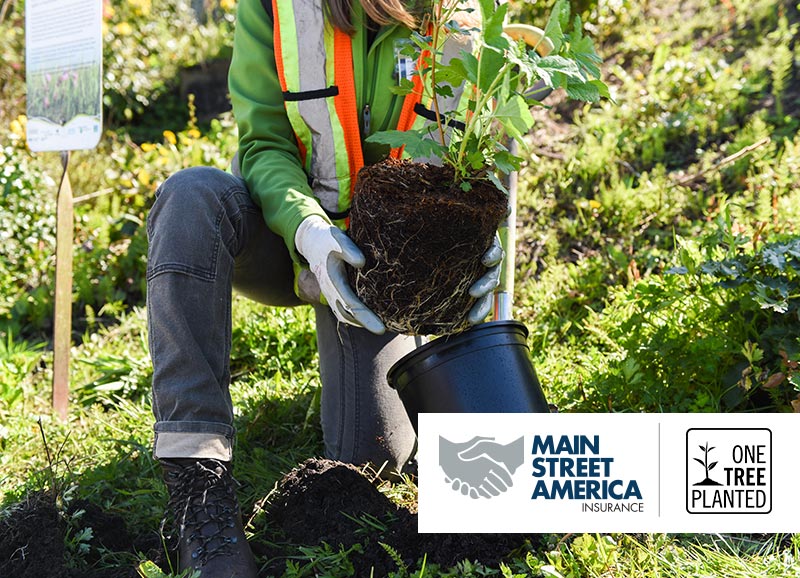 BUILDING RELATIONSHIPS AND BUILDING COMMUNITIES
A lot has changed in 100 years. We recognize the need to evolve as our country does, whether that means keeping up with legislative updates or climate changes. And although some of today's challenges are new, one thing remains the same today as it did 100 years ago — our commitment to supporting societal issues. Here are just a few causes that are important to us:
Community Service and Volunteerism
Our Spark giving program provides employees with many options for giving back to their communities, including: two volunteer days each year, a $25 donation per hour volunteered, and matching donations to the employee's cause of choice. We encourage a culture of giving back in personally meaningful ways.
Equity and Inclusion
With our Core Value of "INCLUSIVE," our culture is all about empowering, accepting and belonging-for all genders, ethnicities, opinions and beliefs.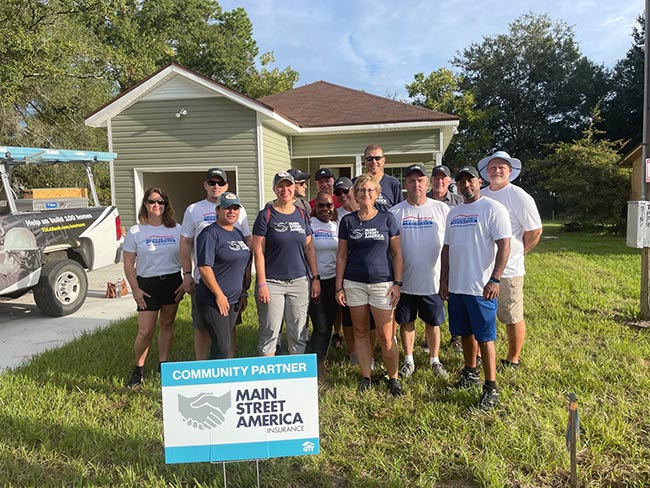 WHAT'S YOUR STORY
We want to know: how has Main Street America helped you?
Whether it was an agent who went above and beyond, a moment when our coverage helped you or your client through a trying time, or a positive experience with one of our community initiatives, we want to hear from you.
Select stories will be featured on social media to help us celebrate this exciting occasion.
SHARE YOUR STORY