It takes hard work and dedication to be a farmer and rancher, and your operation has a unique set of needs and risks to protect. Main Street America Insurance offers a full suite of coverages —liability, property, workers' compensation, auto and umbrella to protect the business you've built — and the family home that you live in.
We have been insuring agricultural risks since the 1930's. In that time, we have developed comprehensive coverages to better protect you and the things that matter most. As an "A" (Excellent) AM Best-rated multi-billion-dollar company, our team of expert insurance professionals are ready to provide the high-quality products and services you need for your farm or ranch.
Your local, independent insurance agent can help you select the industry-leading farm and ranch insurance protection you need for your unique situation.
Farm and Ranch Risks We Cover
Main Street America is here to protect a wide range of farm and ranch clients both large and small, including rural homeowners, small to mid-sized farms and large, complex farming operations.
We also deliver the flexibility needed to handle most exposure types, providing personalized coverage options to meet your farm and ranch insurance needs.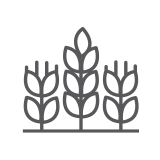 Row Crop Operations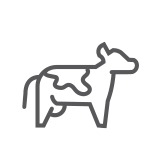 Cattle Operations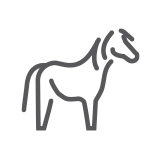 Equine Operations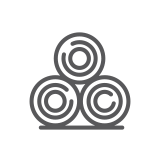 Hay Operations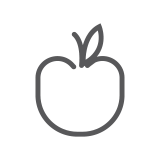 Produce Operations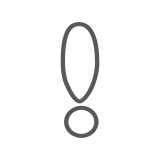 And More!
What Farm and Ranch Coverages are Available?
---
You deserve farm and ranch insurance products designed with your unique needs in mind. Main Street America Insurance recognizes the hard work you've put into building your farm or ranch, and we're proud to offer highly customizable coverage to help you protect your dwelling, farm structures such as barns and silos, farm machinery and equipment like tractors, and liability exposures.
Dwelling Coverage
Offers protection for your home and valuables from a range of risks such as fire, lightning, windstorms, hail, smoke, vehicles, explosion, and most accidental losses, including vandalism and theft.
Personal Property Coverage
Protects your farm personal property such as livestock, feed, machinery, and equipment that you use in your farming operations from damages caused by a wide range of risks.
Incidental Property Coverages
Incidental property coverages built into your Farm and Ranch policy, include Emergency Removal, Debris Removal, Fire Department Service Charge, and many others.
Personal Liability Coverage (Farm)
Provides liability coverage for accidental bodily injury, medical expenses, or property damage for which you are legally responsible, including Farm and Personal Liability, Bodily Injury Liability for Farm Accidents, Medical Payments to Others (Regardless of Liability), Negligent Acts of the Insured's Children, Acts of Insured's Livestock, Fire Legal Liability and Farm Product Liability.
Commercial Liability Coverage (Farm Premises and Operations)
Provides commercial liability coverage for your farm premises and operations, including, Farm Liability, Bodily Injury Liability for Farm Accidents, and Medical Payments regardless of fault.
Farm Outbuilding Coverage
Provides protection against damage to the buildings and structures on your farm or ranch, including sheds, barns, and stables. This is separate from your dwelling coverage on your policy, which includes coverage for your home. For your outbuildings to be covered, they'll need to be listed on your farm and ranch insurance policy.
Optional Property and Liability Coverages
A wide array of additional farm or ranch insurance coverages are available, allowing you to customize the policy so it fits your unique farm or ranch insurance needs, including equipment breakdown, care, custody and control liability coverage, pollution liability coverage (Sudden and Accidental Limited Coverage), weight of ice, snow or sleet, and irrigation/farm machinery coverage (Replacement Cost available).
Additional Lines of Business Available
We also offer personal and commercial auto, farm umbrella, and farm worker's compensation* policies to meet the needs of your farm or ranch.
* Farm worker's compensation available in select states.
DISCLAIMER
These summaries represent only a brief description of select farm and ranch insurance coverages. Coverage features and limits vary by state. Some products are not available in every state.
States We Serve
---
Farm and Ranch coverage is currently available in Delaware, Idaho, Maine, Maryland, Massachusetts, Mississippi, Montana, New Hampshire, North Carolina, Oklahoma, Oregon, Pennsylvania, South Carolina, Texas, and Virginia, with additional states to follow. If you have questions about our Farm and Ranch product, please contact Sherry Paczosa at paczosas@msagroup.com.