Chris Listau
President and CEO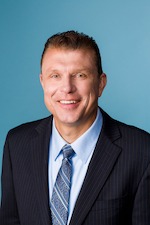 Chris Listau is chief executive officer at Main Street America Insurance.
Chris joined Main Street America in 2018 after the planned merger with American Family Insurance and was promoted to president of insurance operations in March 2019. In this role, Chris was responsible for Main Street America's key product and underwriting areas: personal lines and commercial lines, as well as pricing. Chris also oversaw Main Street America's information technology (IT), claims/integrated customer solutions (ICS), and business technology operations (BTO) functions, and human resources and strategic planning/governance. Chris was named president and chief executive officer in September 2019. Chris' career with American Family began in 1993 as an agent in Mora, Minn. From 1996-2002, he held several field marketing roles of increasing responsibility. He served from 2002-2007 as Iowa sales director and was appointed as Central Regional sales vice president in 2007. Chris was named commercial-farm/ranch vice president in 2012 and promoted to president of commercial-farm ranch in 2014.
Chris earned his bachelor's degree in business administration from the University of Minnesota Duluth.
Sarah Bourdeau
Head of Sales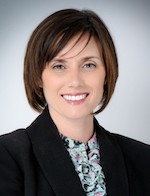 Sarah Bourdeau is head of sales at Main Street America Insurance.
Sarah is responsible for Main Street America's sales organization. This includes overseeing the company's regional sales and field operations structure.
Sarah, who has held significant sales leadership roles during her 20-year career in the property/casualty industry, most recently served as vice president of sales for small commercial accounts at Travelers. Her background also includes executive sales leadership and sales roles (commercial and personal lines) at CNA Insurance, People's United Insurance Agency, Liberty Mutual and The Hartford.
Sarah earned a bachelor's degree from Augustana College, Sioux Falls, S.D. Her professional industry education includes the Certified Insurance Counselor (CIC) and Associate in Claims (AIC) designations.
Theresa Breunig-Silbernagel
Head of Strategy/Distribution/Brand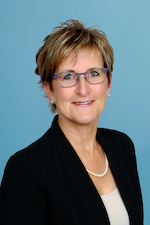 Theresa Breunig-Silbernagel is head of strategy/distribution/brand at Main Street America Insurance.
Theresa oversees our corporate strategy and brand health. In addition, Theresa is responsible for digital transformation, as well as our distribution and "go-to market" strategy – which includes oversight of customer experience and the journey both agents and consumers have when interacting with our brand. Her team serves as the linkage to the enterprise to bring additional products and services to our independent agent-customers in existing and new states.
Theresa joined Main Street America from American Family in April 2019 as vice president of enterprise solutions and assumed her current role in September 2020. At American Family, she held a variety of roles during the past 24 years – most recently as associate vice president, commercial – farm/ranch. Prior to that, she held various director positions in the organization, including sales strategy, technology and operations director; personal lines business strategy and planning director; and application technology director in information technology. Theresa's insurance industry experience also includes serving as a business analyst/project manager at Northwestern Mutual Life Insurance Company.
Theresa earned her master's degree in the management of information systems from the University of Wisconsin-Milwaukee and her bachelor's degree in agronomy from the University of Wisconsin-Madison.
Joe Freitas
Chief Financial Officer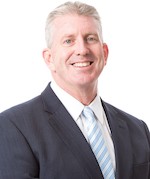 Joe Freitas is chief financial officer at Main Street America Insurance.
Joe oversees profit and loss for Main Street America's independent agent channel. Joe is also responsible for profit and growth planning, as well as sales analytics and data operations to support how Main Street America competes and wins in the independent agent distribution channel. He also provides linkage to the enterprise to ensure alignment with finance, data, audit and enterprise services.
Joe joined Main Street America in September 2019 as chief financial officer from The Hanover Insurance Group, Worcester, Mass., where he held a number of key finance and business positions since 2000 – most recently serving as senior vice president of business performance and financial planning and analysis. Joe also served as chief of staff to the CEO; chief financial officer of property and casualty companies; vice president, personal lines; and chief financial officer, commercial lines.
Before joining The Hanover, Joe was a member of the Financial Leadership Program at CIGNA, Bloomfield, Conn. Joe earned his bachelor's degree in accounting from Bentley University, Waltham, Mass.
Kim Law
General Counsel and Secretary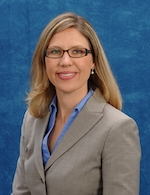 Kim Law is general counsel and secretary at Main Street America Insurance.
Kim is responsible for representing Main Street America on all legislative and regulatory affairs. This includes ensuring our business practices, policies and all other dealings meet state and federal regulatory requirements. Kim oversees all aspects of governance for our organization to ensure Main Street America is managed in the best interests of our policyholders. Further, Kim provides legal advice and counsel to senior staff members and oversees our state filings unit.
Prior to joining MSA in May 2013 as corporate counsel, Kim served as a consultant in our law department for several months. In 2014, Kim was appointed as an assistant secretary and was promoted to her current role as associate general counsel in July 2018. Kim's professional experience includes roles as a litigation associate at three Jacksonville law firms: Holland & Knight LLP, Fowler White Boggs Banker P.A., and LeBouef, Lamb, Greene & MacRae LLP.
Kim earned her juris doctor degree, cum laude, from the Florida State University College of Law in Tallahassee, Fla.; and her bachelor's degree in sports management at the University of Richmond, Richmond, Va. She is a member of The Florida Bar and Jacksonville Bar Association.
Dave Medvidofsky
Head of Product Operations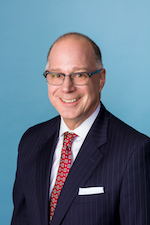 Dave Medvidofsky is head of product operations at Main Street America Insurance.
Dave's team includes our core insurance functions that drive our company's overall profit and loss (P&L), including Commercial Lines, Personal Lines, Bonds, Agribusiness and MSA's Assumed Reinsurance units. Integrated Customer Solutions (ICS), which provides key support services for our independent agent-customers and policyholders, is also overseen by Dave, as well as Administrative Services.
Dave, who joined Main Street America in 1991 as a personal lines underwriter, has held numerous leadership positions during his tenure at the company. This includes vice president of internal audit, vice president and general manager of its Information Systems & Services Corporation subsidiary and assistant vice president of corporate strategy. Dave became vice president of human resources in June 2015. In July 2018, he was promoted to senior vice president and to his current role in September 2020. He also has worked on the independent agency side of the business.
Dave earned a bachelor's degree in business management and a master's degree in leadership at Franklin Pierce University, Rindge, N.H. He also holds the following insurance industry designations: Chartered Property Casualty Underwriter (CPCU), Certified Insurance Counselor (CIC), Certified Risk Manager (CRM), Associate in Risk Management (ARM), Accredited Adviser in Insurance (AAI) and Associate in Insurance Accounting and Finance (AIAF).
Anna Parker
Head of Human Resources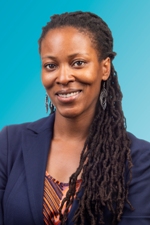 Anna Parker is head of human resources at Main Street America Insurance.
Anna oversees HR Consulting and Staffing, Benefits and Compensation, Corporate Communications, as well as our Organizational Development and Training function. Anna joined MSA in June 2020 and has an extensive human resources background in financial services and insurance.
Anna joins MSA from Ally Financial, Jacksonville, where she served as human resources director since 2014. Prior to that, she held human resources and employee relations roles at Incepture (subsidiary of Florida Blue, Jacksonville).
Anna earned her master's degree in industrial/organizational psychology from the University of West Florida, Pensacola; and a bachelor's degree in psychology from the University of North Florida, Jacksonville. She also holds the Professional in Human Resources (PHR) certification.