Agritourism and the Importance of Agritainment Insurance
by Andy Rose,
Vice President, Head of Commercial Lines ,
Main Street America Insurance •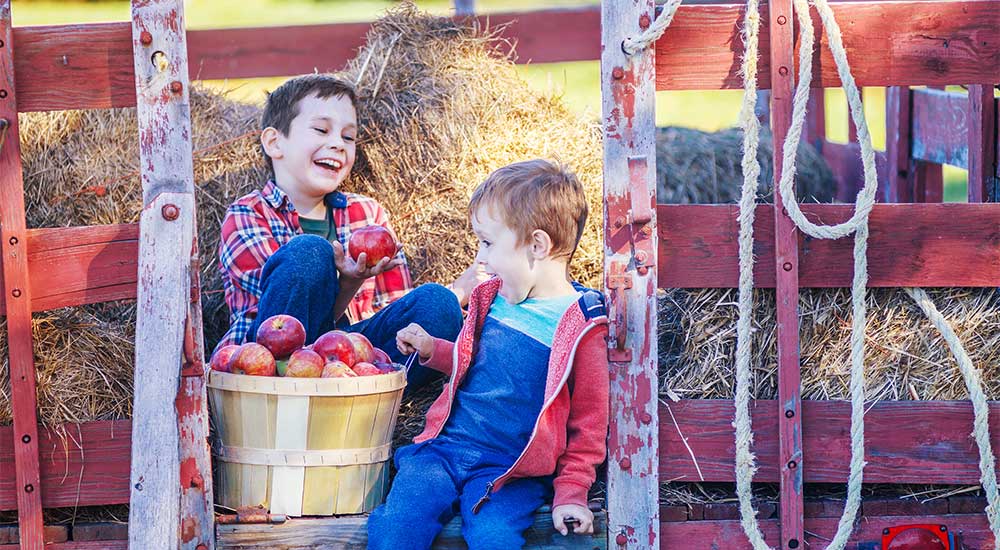 For smaller farms, agritourism — also called agritainment — can be a great way to earn money and bring new customers to your business. But, as with any other business venture, it's important to ensure you have the right coverages in place to protect your business from liability.
What is Agritourism?
Agritourism includes activities hosted on your farm or ranch that bring visitors, and additional risk, to your business. For many small farms, agritainment can be the difference between profitable growth and closing up shop. Keeping your farm protected is the best way to ensure a happy and successful season for all.
Here are some common agritainment ideas to consider for your farm:
Agritourism Examples
Pumpkin patches
Corn mazes
Farm tours
Hayrides
Petting zoos
Pony rides
Do I Need Agritainment Insurance?
The short answer? Yes. Like any other business, farms need to have coverage in place to protect both physical property and general liability. In many cases, agritainment events require special coverages that go above and beyond a standard business policy.
Talk to an independent insurance agent today to ensure you have the right protections in place for your farm's needs.
The Best Coverages For Your Business
If you're planning to host agritourism events at your farm, some important coverages to consider include:
Liability Insurance
This means personal liability, farm liability and general liability coverage for commercial businesses. Liability coverage protects your business from costly lawsuits, medical expenses and other losses that stem from injuries sustained on your property, allegations of defamation and more.
Example: If you participate in a farmers' market and customers get sick, your liability insurance may help cover their medical expenses and your legal bills if a lawsuit is filed. Property Insurance
For most businesses, standard property coverage is sufficient to cover the building and any items or equipment inside. For farms, having the right coverage in place means adding protections for dwellings, outbuildings, equipment and livestock, and any business-related buildings — like a barn or pavilion used for agritourism.
Example: Your farm is hosting a pumpkin decorating event in an insured farm building, but an electrical mishap leads to a fire. Your property insurance will kick in to help repair or replace the insured structure.
Auto Insurance
Because your business relies heavily on vehicles, you should already have commercial auto coverage in place. However, if your agritainment ideas involve vehicles not used in your day-to-day operations, like a truck and trailer for hayrides, or will be used to transport guests, it's important to speak with an agent about expanding your policy to cover every potential liability. Doing so could save you from costly out-of-pocket expenses in the event of an accident or injury.
Example: A staff member is operating a hayride but loses control of the vehicle and crashes. With the right auto insurance policy, property coverage will pay to repair the vehicle and liability coverage will help cover medical expenses if anyone is injured in the crash.
Umbrella Coverage
Umbrella coverage is a great way to expand both your personal and commercial insurance policies. Umbrella insurance often increases underlying liability limits, helping guarantee there are sufficient coverage limits to protect your business from unexpected risk.
Example: A guest is injured on your property and sustains $500,000 worth of covered losses, including medical bills and lost income from time off work. Your current farm owners policy only covers $300,000 in liability coverage, but you have an umbrella policy in place as well. Your umbrella coverage will kick in to pay the remaining damages, saving your business from potentially devastating out-of-pocket costs.
Ask an independent insurance agent if Main Street America Insurance has the right product to meet your agritainment needs.