As a chiropractor, you know the importance of providing top-quality care for your patients. From relieving back pain to increasing flexibility and more, you're there when others need you. Your practice deserves the same care when it comes to protecting your livelihood, and that's where Main Street America Insurance can help.
What Types of Insurance Do Chiropractors Need?
It's a common question to ask: what insurance do I need as a chiropractor? And what insurance do I need to open a medical practice? Whether you're opening a new chiropractic office or looking to improve your existing coverage, a Main Street America insurance agent can help you determine the best policy for your situation. Some of the common coverages most Doctors of Chiropractic Medicine, their practitioners, and their offices need include a Business Owners' Policy, Professional Liability, and Workers' Compensation.
Business Owners' Policy
A Business Owners' Policy, also called a BOP, is essential protection for any modern medical office. For chiropractic medical offices, a BOP can provide a wide range of protection against risks that your business may face, such as:
Accidental damage to equipment
Theft or fire damage of property
Loss of income from a covered event
Bodily injury from slips and falls
And more
Business Owners Policy coverage provides your medical office with three major protections:
General Liability
Can help cover claims that your business caused bodily injury or property damage, such as if a customer trips and falls in your office's reception area.
Commercial Property
Commercial property insurance protects your chiropractic office's physical assets, like exam tables and X-Ray machines, from a variety of unforeseen events, such as fire, theft and vandalism.
Business Income
Business income coverage is designed to help keep your medical office in business following a loss or disaster, such as if your practice needs to close temporarily for repairs following a fire.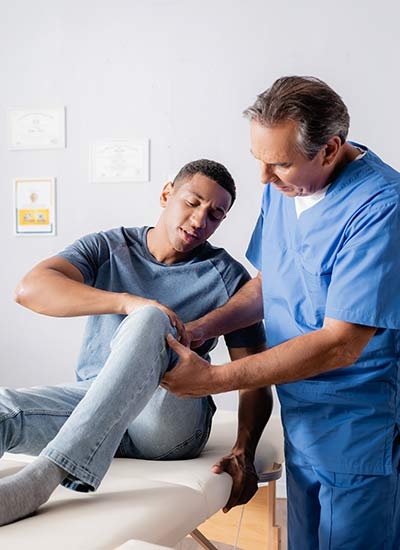 Professional Liability / Medical Malpractice
Professional liability insurance, also called medical malpractice insurance, protects you from legal expenses caused by a patient accusing you of mistakes or negligence. Defending such a claim could be costly, putting your business at risk.
Our medical malpractice coverage protects your clinic and up to ten Doctor of Chiropractic Medicine practitioners in your office from:
Accusations of patient neglect
Advice that worsened a patient's condition
Medical errors or oversights that harm a patient
And more
We offer flexible coverage options from Defense Only to broader liability amounts to fit almost any practice. Plus, if you find yourself needing this legal protection, our program connects you with a national network of defense attorneys specialized in chiropractic malpractice litigation for your state.
*Professional Liability coverage is currently available in Arizona, Florida, Idaho, Illinois, Indiana, Michigan, Minnesota, Nevada, Oregon, Pennsylvania, Utah and Wisconsin. Exclusions may apply.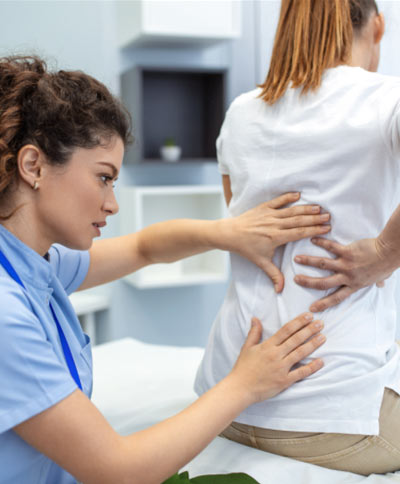 Worker's Compensation
Chiropractors need workers' compensation insurance to protect their practice in case an employee is injured or becomes ill as a result of their job duties. Without its protection, you may be responsible for paying for an employee's medical expenses and lost wages.
Additionally, your state may require you to carry workers' comp insurance for any employees you hire. You may also be required to carry the coverage by health organizations that work with you.
Main Street America offers worker's compensation coverage to help you create a safe working environment for your employees while meeting your state standards and other needs. Learn more about this important piece of your business policy.