You run your pet business with special care, knowledge and with an understanding to expect the unexpected when it comes to the animals and humans you serve. Whether you specialize in dog grooming, pet supply sales or any other combination of pet care, protecting your shop with the proper business insurance coverage can give you the peace of mind that you are protected from medical and legal expenses, theft and other common retail risks.
Who could benefit from pet business insurance?
Pet stores
Dog groomers and other pet grooming services
Pet supply stores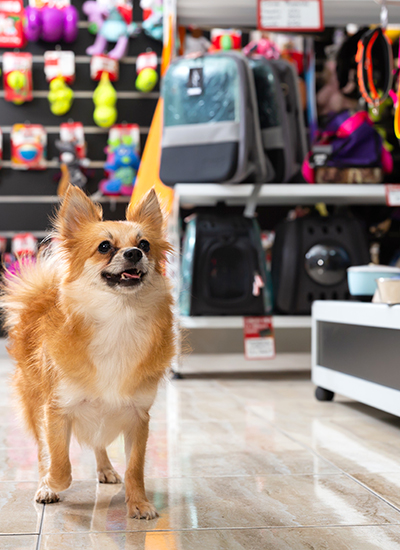 Business Owners Policy
People love their furry, scaly and feathered friends, who are often welcomed inside stores along with their humans. However, this poses risks that are unique to pet businesses. Pet store owners need a pet care business insurance plan that can be tailored to the specific needs and complexities of their shop. A great place to start is to take a look at one of the most important small business insurance requirements – a Business Owners Policy (BOP). BOP coverage provides your business with three major protections: 
General Liability Insurance
General liability insurance is the foundation of pet business insurance. It includes financial protection from a wide range of potential accidents and basic risks that could happen inside your pet shop or around your pet care property. For example, if an overly energetic puppy causes a customer to fall or if you or an employee are being held responsible for damaging property that doesn't belong to you or your store, general liability coverage will help pay for medical bills or other damages.
Commercial Property Insurance
No matter your specialty, it is very likely that your pet store or pet care business has a large number of pet supplies, products and equipment for sale or for use in your shop. Commercial property insurance not only covers the building itself, but it also covers your business property and inventory if it is lost or damaged because of a covered event, like a fire, theft or a busted water pipe. Having commercial property insurance in place will help with replacement costs or repairs so you can get back up and running as soon as possible.
Business Income Insurance
What happens if you have to close down your business for a period of time while repairs are made after a covered loss? Having business income insurance as part of your BOP will ease the burden by helping recoup the income lost during the closure.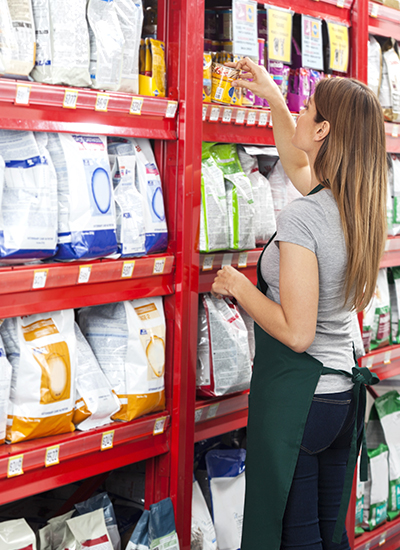 Customize Your Insurance Protection
Just like the critters and people you serve, there is not a one-size-fits-all approach to a pet shop business insurance plan. Main Street America Insurance offers customizable insurance directly through your local independent insurance agent to make it easy to choose the right products for you. Depending on the level of coverage you need for your business, there are a few add-ons that can boost your protection in specific areas for added peace of mind, including:
Professional Liability Coverage for Pet Groomers
Professional liability coverage protects you and your employees from financial hardships hat can arise when a customer sues you for mistakes. For example, if a customer sues you because they were unhappy with the grooming work you provided, your professional liability policy would pay for those out-of-pocket legal expenses toward your defense.
Employment Practices Liability
Employers may face complaints and lawsuits from employees who claim the terms of employment or their rights have been violated. To protect your business from this financial risk, adding employment practices liability insurance or EPLI to your BOP can cover the costs of legal fees and for judgements and settlements.
Why do pet shops and groomers need EPLI? To protect against many kinds of employee lawsuits arising from claims such as:
Invasion of privacy
Harassment
Wrongful discipline
Wrongful demotion or negligent evaluation
Mismanagement of employee benefit plans
Talk to an independent insurance agent about expanding your coverage to include employment practices liability insurance so that you can limit disruption to pet care in the event of a dispute or costly lawsuit.
Why Choose an Independent Agent
---
Local insurance agents know you and your neighborhood better than anyone else. By choosing an independent insurance agent for pet shop insurance quotes, you're working with a partner that can find you the right combination of coverages specific for your business. This customization ensures you the highest level of protection without paying premiums for options you don't need.