Outward appearances matter in your business, but so do the things protecting the foundation of healthy hair. When it comes to safeguarding the foundation of your business, having the best commercial insurance coverage in place will also give you confidence and peace of mind knowing that your business has optimal protection.
Who needs salon insurance?
Hair salons
Blow dry shops
Cosmetologists
And other hair styling businesses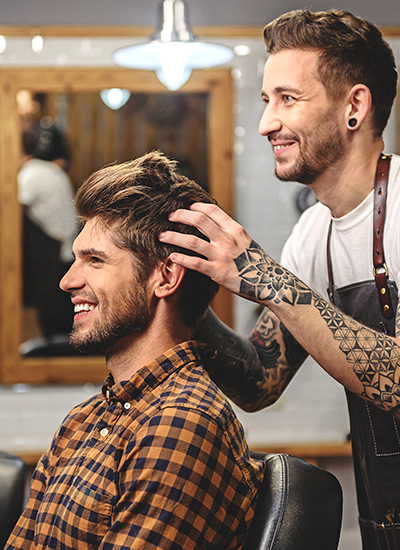 Business Owners Policy
Beauty shops and hair salons come in all shapes, sizes and specialties. Some may have several employees, or several independent contractors renting "chair space" instead. Others may own the building or lease a space.
Regardless of the scope of operations or specialty, having personalized coverage ensures your equipment, investments and business is protected from the unexpected. If you own or lease the building where you operate, a great place to start is a Business Owners Policy (BOP). BOP coverage provides your business with three major protections:
General Liability Insurance
General liability insurance is the basis of a salon's business protection. It protects you from expenses related to accidents or mishaps that occur at work that result in client injuries or client property damage. For example, if a client is accidently cut on a pair of scissors or slips on water near the shampoo station and gets hurt, your general liability coverage could pay for their medical bills.
If you don't own or lease the building where you operate, general liability insurance is also available as a standalone coverage. Talk to your insurance agent to find out what works best for your unique situation.
Commercial Property Insurance
Commercial property insurance is an important coverage if you own or lease a property or space. It protects your building, signs and any contents inside, like salon chairs, hair products and tools. Whether you have a chair or own the whole building, a hair stylist or barber invests a lot in their tools and products so it's important to make sure that your investment is protected.
Business Income Insurance
If you have a covered loss and must close shop for a little bit and stop working while repairs are made or products are replaced, business income coverage, also called loss of income insurance, will help your business recoup income lost.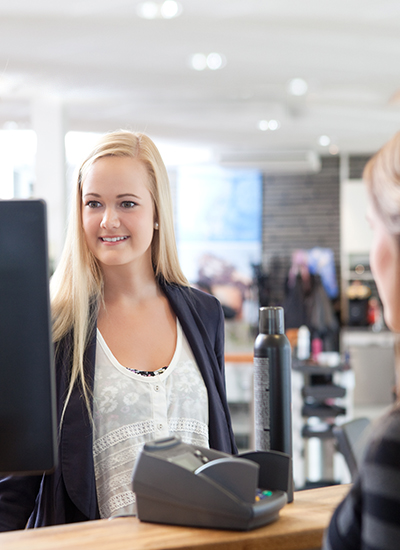 Customize Your Insurance Protection
Depending on the level of coverage you need for your business, there are a few add-ons that can boost your protection in specific areas for added peace of mind, including:
Professional Liability Insurance
Additional hair salon insurance coverage might include Professional Liability coverage. While you always try to please ever client that walks through your doors, you may encounter a person who makes a claim that you failed to deliver on the agreed-upon services or had an allergic reaction to a product used. Hair stylist professional liability insurance coverage can help protect you from costs associated with unintentional errors or unfair claims of mistakes and the resulting legal defense fees.
Equipment Breakdown
Hair stylists rely on various tools and electricity to help their customers look and feel their best. But what happens if a power surge damages the motor on a dryer chair in your salon? Equipment breakdown coverage can minimize the financial impact of repairs or replacement with this addition to your BOP.
How is equipment breakdown coverage different than commercial property insurance? Equipment breakdown covers losses resulting from machinery malfunction caused by such events like a power surge, an electrical short, motor burnout. Commercial property insurance covers losses resulting from events such as a fire.
Cyber and Identity Theft Coverage
Many beauty salons use the internet to market to customers and often create an identity and brand online. If that identity gets stolen, website or social accounts are hacked, or customer information, like credit card information, is leaked, it could negatively affect your reputation and business. Being proactive with cyber insurance coverage will put you one step ahead and can help you recoup lost data and pay for fraud monitoring or restoration services. It can also help repair damaged computer systems and cover the cost of any lawsuits because of data breaches or other cybersecurity threats.
Talk to an independent insurance agent to go over expanding your coverage to include the options that are just right for your business and risk level.
Why Choose an Independent Agent
---
Local insurance agents know you and your neighborhood better than anyone else. By choosing an independent insurance agent, you're working with a partner that can work with you to guide and customize the right combination of coverages specific for your business, making it easy to have the highest level of protection for everything you need without paying premiums for those you don't.