Your business runs on creativity and skill, managing clients, sets and even the weather just to get the perfect shot. We know you're busy running a successful photography or videography business, and safeguarding yourself and your equipment is important to ensure your long-term success and the protection of the sacred moments you're capturing.
Whatever specialty you shoot, photographers and videographers all face common risks. Even if you're careful, some common scenarios could put you at risk such as:
Property damage like broken, lost or stolen equipment
Medical costs due to an injury from someone tripping over your equipment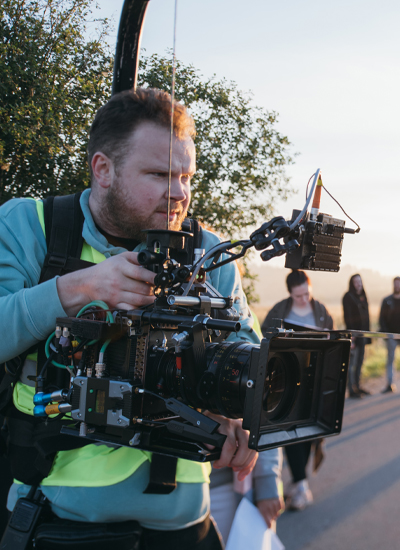 Business Owners Policy
Capturing life's important moments is a big part of what you do so regardless of the size of your operation, it's important to make sure that you have the proper photography insurance. Personalized coverage ensures your equipment, investments and business is protected no matter what comes your way. One of the most important small business insurance requirements is a Business Owners Policy (BOP). BOP coverage provides your business with three major protections:
General Liability Insurance
General liability insurance protects you from costly lawsuits, medical damages and other expenses in the event of a covered loss. For example, what if your boom mic bumped into an expensive lamp at the venue you're shooting at and breaks it, or a flower girl is running around while you're shooting a wedding and trips over your light stand and gets hurt. Your general liability coverage would cover damage to the venue and help pay for medical bills because of any accident that occurs because of your equipment.
Commercial Property Insurance
Commercial property insurance is a vital coverage for your business, protecting your studio and important items like the business' personal property, signage, computers and equipment such as cameras, lenses, hard drives and flash stands. Often times, a photographer and videographer's equipment is their largest investment. If a camera falls and breaks on the ground, a lens is damaged or someone knocks over your flash stand and it breaks, photography equipment insurance will help replace the damaged property so you won't have to miss out on the next gig because of the accident.
Business Income Insurance
What happens if your studio must close after a covered loss or you're missing the proper equipment for your next job on the road? That's where business income coverage, also called loss of income insurance, comes in. Just as it sounds, loss of income insurance helps your business recoup income lost if your business cannot operate during a closure that was caused by a covered loss.
Essentially, BOP provides the basic protections any small business needs and is a great place to start when building a more comprehensive policy. Fortunately, Main Street America Insurance offers a variety of additional products and coverages designed with the needs of photography and videography businesses in mind.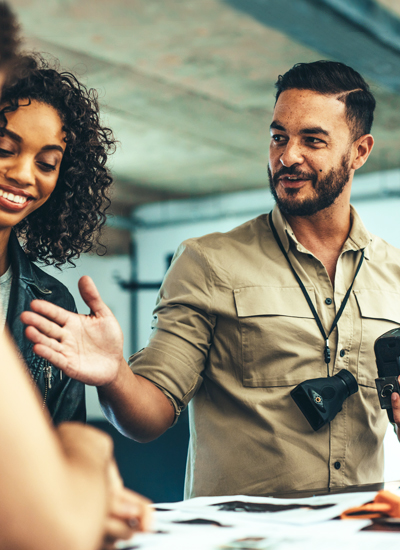 Cyber Insurance
An important coverage that many photographers and videographers choose is cyber insurance. Creative businesses often rely on the internet to share photos and videos with clients as well as rely on websites to market their services, store portfolio content and accept payments. Cyber liability insurance offers protection against a data breach or other cybersecurity threat.
The best way for a business to tackle cyber security is to be proactive! Should a data breach or other cybersecurity threat take place, and your team is unprepared, it can lead to longer response times, difficulties for your clients and potential damage to your business. With a proactive cyber defense, you will have the opportunity to put a plan in place and take the right steps to secure your clients' data, helping prevent a breach in the first place. Additionally, having cyber insurance in place ensures that if a breach occurs, you'll be equipped to handle the response and that your clients' special memories and your business are protected.
How can cyber insurance coverage help photography and videography businesses?
Repair or replace client data, like backup and recovery of lost files
Customer notification expenses
Fraud monitoring and identity restoration costs
Lawsuit expenses because of data breaches or other cybersecurity threats
Repair damaged computer systems so you can get back to work faster
Why Choose an Independent Agent
---
Insurance agents know you and your local community better than anyone else. By choosing an independent insurance agent, you're working with a partner uniquely prepared to protect your photography or videography business with the right combination of coverage, service and regional expertise.