Your home is filled with things and people that are important to you. Main Street America's renters insurance policies safeguard your belongings and protect you, your family and guests against harm. Even if you don't own your building, we want to make sure your possessions and the people within it are covered, no matter what. Your policy can be customized with the right coverages that fit your location and lifestyle.
Talk to an independent insurance agent near you about the best combination of coverage, price and service to fit your unique needs.
Coverages
When it comes to your personal belongings, renting an apartment or house is no different than owning a home. You could still face the cost of repairing or replacing these items because of fire, windstorm, hail, lightning, theft, wind or other perils. Our renters insurance covers the loss of personal property, such as furniture, clothing and electronic equipment.
In the event that a claim is made against you or you are sued as a result of a covered occurrence, your renters personal liability protection can help cover the associated legal costs and related damages.
Depending on the coverage selected, renters insurance can reach well beyond replacing your personal property in the event of a loss. Covering your liability in case of an accident in your rented space can be an important part of the insurance policy.
Personal Property
Personal property coverage protects your personal belongings both in your home or apartment and anywhere in the world, up to the limits of your policy. For example, if you're traveling and your personal laptop is destroyed in a fire or stolen, personal property coverage may come into play.
Liability
Liability coverage protects you in the event you unintentionally cause an injury or property damage. If a claim is made or a lawsuit is filed against you, your renters liability coverage would provide for your legal defense and pay for damages you're responsible for up to your liability limits.
Medical payments to others
Renters insurance protects you if a guest is hurt on your premises, such as a slipping and falling, or if you accidentally cause their injuries. It will cover reasonable medical expenses your guest incurs, such as a doctor's visit, ambulance ride or surgery resulting from the event.
Accident caused by your children or pets
If your child hits a baseball through the neighbor's window, renters insurance will cover the damages. Depending on the coverage selected, renters insurance can reach well beyond replacing your personal property in the event of a loss, covering risks of damage from children and pets.
What Does Renters Insurance Cover?
---
Renters insurance covers the items you have in your apartment that you own. Think about the things you would miss if your home or apartment was destroyed by a sudden storm. Your clothing and furniture probably come to mind first. These things would be covered, in addition to your electronics, jewelry, dishes, and any other furnishings or possessions. If you have some unusually expensive possessions, like antique firearms or a stamp collection, these items should be listed separately on your policy to be sure your coverage limits are high enough.
Renters insurance covers these types of damages and more. Coverage may include a variety of different factors, such as paying hotel and restaurant costs if your apartment is uninhabitable due to damage. It may also cover medical expenses and legal fees if somebody is accidentally injured on your rented property. Additionally, unintentional damage costs you inflict on someone else's property could also be covered. Accidents happen, and renters insurance may cover many of the losses you don't think about until they actually happen.
Renters Insurance Discounts To Help You Save
---
Peace of mind doesn't have to cost an arm and a leg. Main Street America Insurance's renters insurance is not only customizable, but it's also more affordable with several discounts to put money back in your pocket.
Your independent insurance agent can help you feel confident that you have the right protection. Talk to them to see if you qualify for these or any other discounts: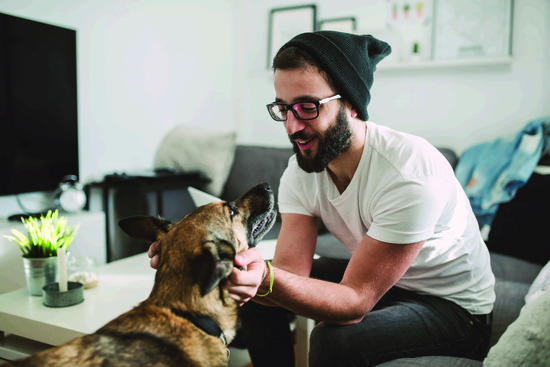 New customer
Multi-policy
Loss-free
Loyalty savings and loss forgiveness
Gated community
Active Adult (55+)
Alarm credits (Fire, Smoke)