What Can You Do To Manage Your Business' Reputational Risk?
by Stephanie Pennington,
Director—Brand Marketing, Sales & Distribution Strategy,
Main Street America Insurance •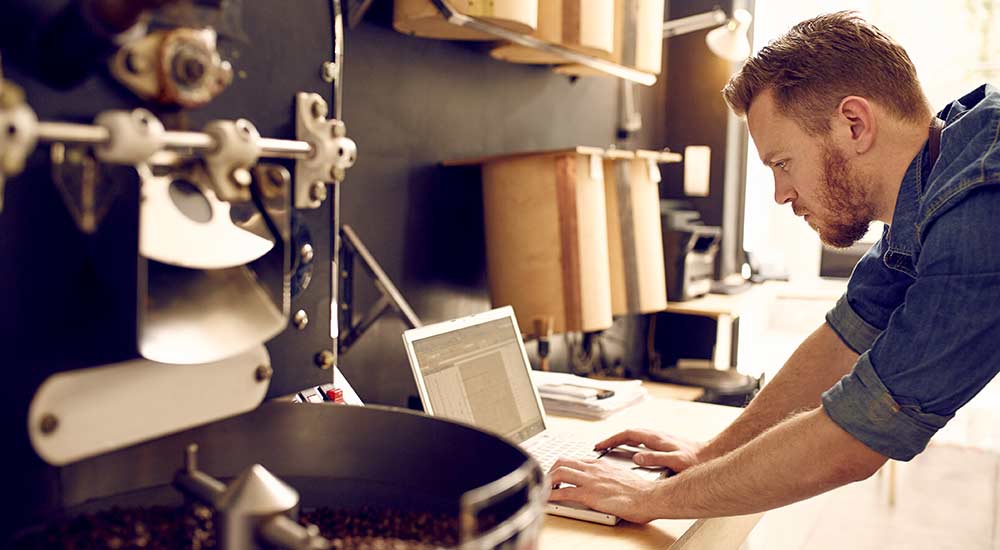 It's no secret that consumers want to spend their money with businesses they can trust. For that reason, your company's reputation can be a huge factor in its success. In fact, a study published by O'Dwyer PR shows that 63% of a company's market value is based on reputation.
When things are going well, your business' reputation can lead to:
Greater opportunities
Increased profits
Interest from stronger, more qualified job candidates
However, small businesses face a number of reputational risks every day that can negatively impact day-to-day operations. That's where your commercial insurance policies come in. Reputation insurance is a small but important part of your commercial insurance coverage. It can help protect your business from serious, long-term losses in the event of a crisis.
Reputational Risk Insurance
Business reputation insurance is a set of additional coverages that can be added on to your Business Owners Policy to boost your coverage and protect your business. These coverages include:
Business Owners Liability Insurance
Liability insurance is a basic coverage included in any commercial insurance policy. In most cases, liability insurance protects your business from bodily injury, personal injury, and property damage claims. But it also protects against reputational risks like lawsuits brought against your company for libel, slander, and advertising injury.
Cyber Insurance Coverage
In this day and age, cyber insurance is vital coverage for any business. In the event of a data breach or other cybersecurity threat, your cyber policy offers helpful resources to:
Minimize reputational fallout
Protect your customers' sensitive data
Defend you in the event of a lawsuit
Crisis Management Insurance
Crisis insurance covers public relations services for businesses after a reputation crisis, such as a data breach or scandal. Once on board, the PR team can work to get ahead of the crisis, reducing its impact and protecting your business' reputation.
Reputation Insurance
In some cases, businesses will even purchase specific coverage called reputation insurance. These policies protect against things like lost revenue in the aftermath of an incident. Insurance companies often reserve reputation insurance policies for large companies because they are difficult to underwrite and very expensive.
Common Business Reputation Risks
Most often, reputational harm comes from four types of risk:
Company Actions
These reputational risks are the direct result of your business' actions and decisions, including:
Refusing to comply with state, local, and federal regulations
Bad business practices that result in security breaches or threats to your employee and customer data
Lawsuits, layoffs, bad working conditions, and other public scandals
Consistently providing poor quality products and customer service
Representative Actions
Your company representatives are those people who are directly connected to your business, like employees. These risks are often caused by engaging in bad or unethical business practices, like:
Employing leaders who have negative reputations or engage in unethical behavior
Employee misconduct scandals
Employees who represent your brand negatively or post negatively about your business online
Partner Actions
Your partners are those businesses that provide support and supplies to your company. It may not seem like the company responsible for your office supplies could risk your own business. But partners can create a number of reputational issues including:
Engaging in misconduct that causes a public scandal
Representing your business negatively to potential partners and customers
Experiencing interruptions that negatively affect your business, like software outages
External Actions
External actors are most often customers and former employees. This risk category can be especially tricky given their close proximity to your business and the potential for negative experiences. The risks brought by external actions include:
Negative online reviews or social media posts
Negative press coverage of your business
Cyberattacks and data breach
Assessing Your Reputational Risk
Reputational risk insurance is an important coverage for any small business to have. But we understand that it is an optional protection not every business owner will choose. When deciding if reputation insurance is right for your business, there are a few things to consider. For example:
Do you handle significant sensitive information for your employees or customers?
What is your company's cyber risk and have you ever had a data breach before? For this, keep in mind that cyber threats aren't just for large corporations. An increasing number of data breaches affect small businesses every year.
How many risks does your company face in its day-to-day operation? For example: customers, employees, social presence, media scrutiny, etc.
Risk Management
The good news is you can easily reduce your business' reputational risk by being proactive. Here are a few ways you can protect your company reputation:
Frequently assess your risk — as your business grows and things change, take time to review your reputational risk and make any necessary changes to your operations.
Train your staff — ensure every member of your team knows how to operate ethically, protect your customers' data, and provide high quality service every time.
Protect yourself and your company— invest in the right insurance coverages to protect your business, yourself, and your staff from the unexpected risks that come with doing business.
Talk to an independent agent today to evaluate your business' reputational risk.