Can Landlords Require Renters Insurance?
by Kristin Schoenbach,
Regional Sales Director,
Main Street America Insurance •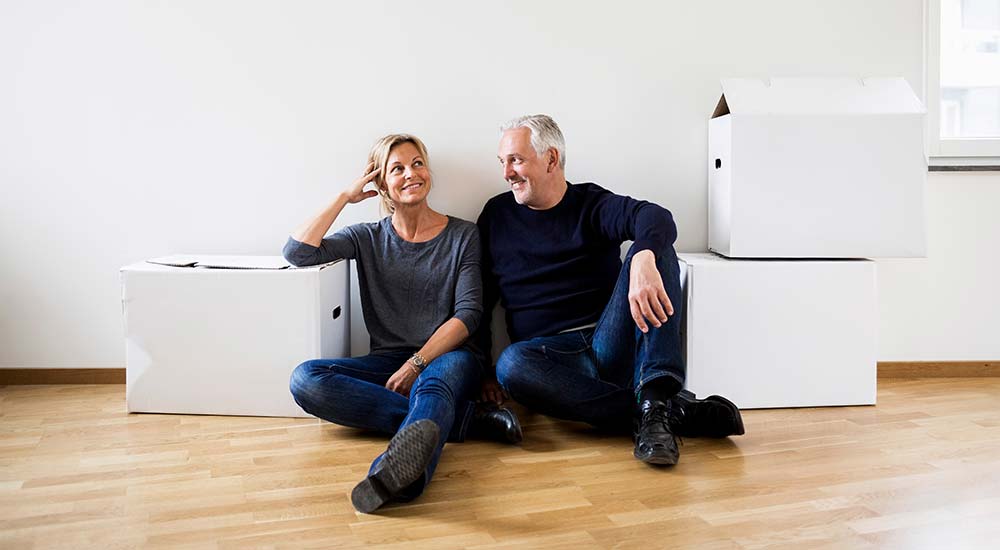 Can a Landlord Require Renters Insurance?
Whether you're renting for the first time or the fifth, many people are still surprised when asked if they have renters insurance. Landlords often require renters insurance as part of the lease agreement, and this often benefits you more than them.
Renters insurance protects you and your belongings. It can help cover your possessions if they're damaged or stolen and cover any legal defense fees if you accidentally damage property or are the cause of an injury. Renters insurance can cover medical bills if a guest gets hurt at your home and living expenses if your home becomes uninhabitable because of a covered event, like a fire, while repairs are being made.
Landlords encourage, and sometimes require, tenants to have renters insurance because it also protects them from liability claims if something happens to your belongings or a guest gets hurt on the rental property. Even if your landlord doesn't require it, the many benefits alone can give you peace of mind and some control over unexpected situations.
Why Do I Need Renters Insurance?
Your landlord likely has landlord insurance, which protects them and the property itself. Renters insurance is required because it's the only way to protect your belongings in case of an unforeseen event, such as theft or fire. In some states, renters insurance is even required by law. If you're unsure of your state's requirements, reach out to your independent agent to find out.
If your landlord asks you to get renters insurance and you don't, your landlord could:
Fine you until you provide proof of insurance.
Provide a formal warning of eviction if you still don't get insured.
Evict you from the property for failure to comply with lease terms.
Your lease will spell out any possible penalties so make sure to really look it over before signing. If your lease requires renters insurance but doesn't state the consequences of not having it, ask your landlord what they are and request that he or she include them in the lease to have record of what was discussed.
What Are the Benefits of Renters Insurance?
Renters insurance offers many benefits for tenants in a number of situations. Plans are available with adjustable coverage terms and limits so they really can be customized to be exactly what you need and not what you don't. Renters insurance policies through Main Street America include several types of protection:
Personal property protection covers your personal belongings that are lost or damaged in a covered event. If your furniture gets damaged in a fire, for instance, it may help cover the costs of repairing or replacing it. If you have very valuable items – like fine jewelry or antiques – list them separately on your policy to ensure they're covered appropriately.
Liability coverage protects you if you are legally responsible for property damage or an injury that was caused by an accident. If, for example, you fall asleep while running a bath and it floods the apartment below yours, your renters insurance may cover resulting legal fees and damages up to your liability limit.
Accidents caused by pets or children, such as your dog tearing a hole in the bedroom carpet or your child throwing a toy through the window. The cost to repair or replace the carpet or window may be covered in part or in full, depending on your specific policy and limits. Deductibles may apply so be sure to check with your Independent Agent to get an accurate picture of your plan.
Medical payments to others may be covered if they were hurt on your property or you unintentionally caused their injury. If your friend trips and falls in your apartment and breaks their arm, your renters insurance can help cover the costs of their ambulance ride, doctor's visit or surgery up to your coverage limit.
Loss of use coverage protects you if your house or apartment is no longer livable due to a covered event and you need to find a temporary place to stay while it's being repaired. For example, if your place caught on fire and if the fire is a covered event, you may need repairs before you can live there again. Loss of use coverage may help you pay for a hotel and food costs until you're able to move back in.
How Much Does Renters Insurance Cost?
Renters insurance is generally very affordable, especially when you consider the amount it saves you during a covered event. States that require renters insurance may have minimum coverage requirements, which can influence rates, but costs also vary by situation. The cost of renters insurance may be determined by:
Your location, due to factors like crime rates or flood zones.
The value of the items you're covering.
How much liability coverage you want.
Add-ons, riders or endorsements you want, like identity theft protection.
Trust your independent insurance agent to match you with a customized plan that fits your specific needs. Renters insurance through Main Street America gives you access to more options and discounts, including those for new customers or for living in a gated community. Find an independent agent to learn more about a renters insurance policy with Main Street America and find out if you're eligible for a discount.