Protecting Your Business with Flood Insurance
by Dave Randle,
Vice President Sales Strategy and Distribution Management,
Main Street America Insurance •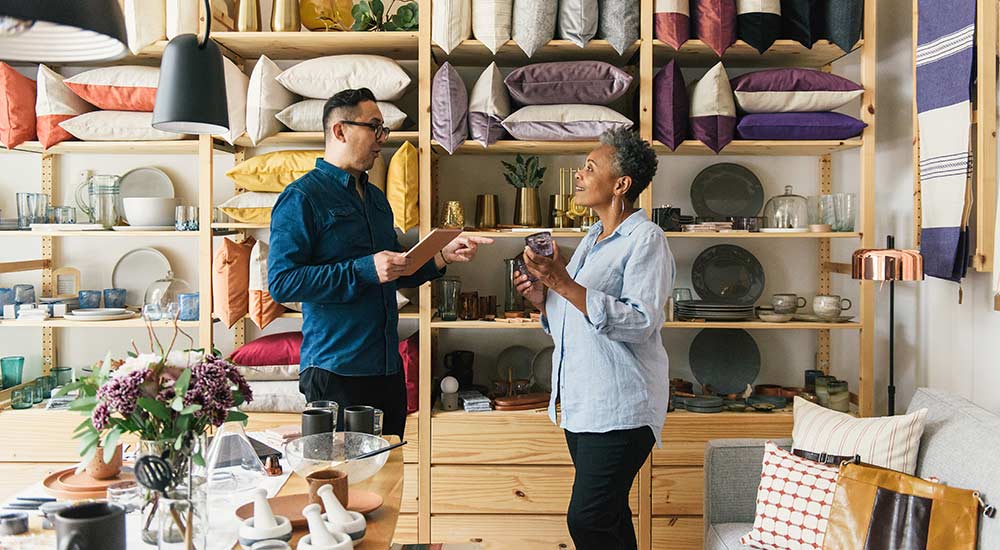 Running a successful business takes time, money and a lot of hard work. Not having the right insurance policies in place could risk your investment and result in huge losses for your business. When establishing business insurance for your company, it's important to remember that flood insurance, while good coverage to have, is not included in traditional business owners' policies.
Luckily, independent insurance agents can help you identify your flood risk zone, get a flood insurance quote and sign up for coverage.
What is Flood Insurance?
Flood insurance is an additional coverage option that specifically protects both the structure of your business and the property inside from water damage caused by flooding. Flood insurance is offered exclusively through FEMA's National Flood Insurance Program (NFIP) but, in some cases, coverage can be obtained through your commercial insurance provider.
Coverage Example:
A major storm system rolls through your community, bringing high winds, rain and other potentially damaging effects. Should there be an overflow of tidal water or water rises so significantly it seeps into the building, flood insurance will pay for necessary repairs and replace damaged systems, inventory or equipment.
Do I Need Flood Insurance?
In most cases, commercial flood insurance is only required in high-risk flood zones. However, regardless of whether coverage is required, it's a valuable protection for every business.
Floods are the most common and destructive natural disaster in the United States, with more than 20% of flood claims coming from properties outside of high-risk flood zones. What does that mean? That regardless of where your business is located, it could be at risk of flooding. When the unexpected happens, commercial flood insurance could be the difference between a fast, affordable recovery and a major financial loss for your company.
Who is Responsible When a Commercial Business Floods?
Responsibility for flood damage can vary depending on several factors. If you have a commercial lease, you might think that flood damage is always the responsibility of your landlord. But that isn't necessarily true. Depending on your commercial lease, state laws, and local regulations, a commercial tenant often needs flood insurance to cover the contents of their business. In many cases, a commercial lease may even require the tenant to pay damages to interior walls or other parts of the building. To summarize, both the commercial landlord and the tenant could need flood insurance coverage.
Your insurance agent is a great resource to help you determine what coverage you need as a landlord or commercial tenant in the event of a flood. Their local expertise can help you navigate your risk and protect your business.
Flood Zones and How they Impact Insurance Coverage
Depending on where you are, your business could be considered low-, medium-, or high-risk for flooding. Your risk level depends on things like proximity to water, elevation and other environmental factors that contribute to flooding in the event of an emergency.
A single inch of water can cause an estimated $25,000 in damage according to FEMA. Because of this, your flood zone has a big impact on the amount you'll pay for insurance coverage. The higher the risk, the higher your premium will be. Other factors that contribute to your flood insurance quote include:
Coverage type
Deductibles and the amount of coverage you need
Your business's age
The structure and design of the building
A commercial flood insurance policy could cost anywhere from several hundred to several thousand dollars each year. Whatever your risk, that's a small price to pay to avoid devastating repair costs if a loss occurs.
Searching the Flood Zone Map
Finding your flood risk zone is easy. FEMA has an online flood zone map where you can input your address to receive your risk level and other important information to protect your business. While this tool is helpful for identifying your risk, flood maps can be difficult to read. An independent agent can help you better understand the results and get the right flood insurance quote for you.
Other Tips for Protecting Your Business
Know The Layout
Before a storm or other potential weather risk, ensure you know the locations of all gas, water and electrical cut-off points so you can be ready in the event of a flood.
Waterproof Your Space
Ensure water is diverted away from the building, install watertight shields for windows and doors and keep a supply of flood-protective items, like tarps and sandbags, on hand in case of an emergency.
Landscape Effectively
It may not seem like much, but the landscaping you choose could make a difference in your flood risk. Ensure that surface water drains properly around your business. Attention to drainage ahead of time can help prevent a flood. Consider improvements such as adding drains, grading slopes away from your building, and adding a rain garden to collect excess waterflow on the property. Decorating with native plants is better for the environment, helps prevent soil erosion and improves drainage.
Move Your Equipment
Raising your HVAC and electrical equipment will not only protect it in the event of a flood, but it will help lower your rates, too. Have a licensed professional handle the move to ensure it's done safely and properly.
Talk to an independent insurance agent today to see how we can help protect your business.