Why You Need Commercial Property Insurance
by Marcus Haynes,
Regional Sales Director,
Main Street America Insurance •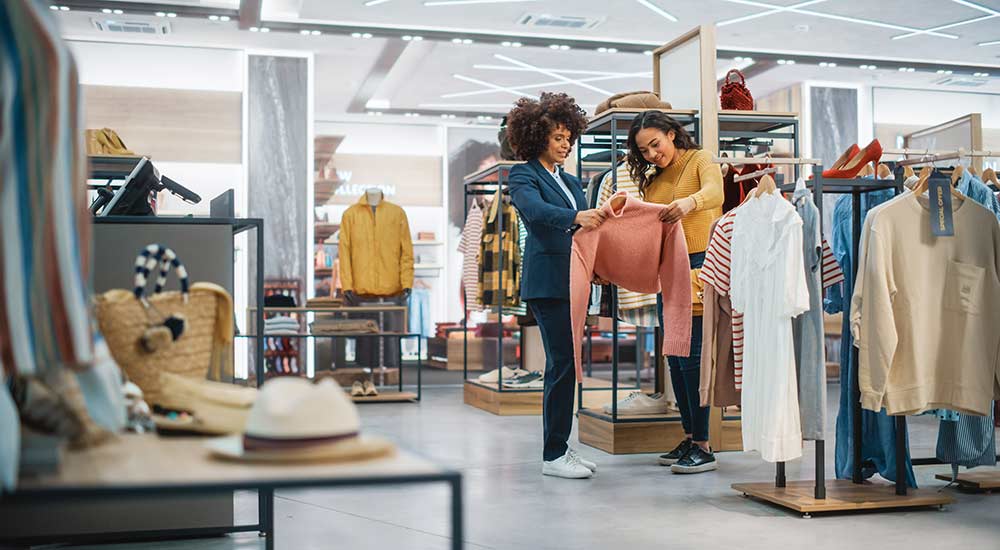 Commercial property coverage, also called business property insurance, is an important part of your small business coverage. It protects you from many of the risks that come with owning or renting a space for your company.
In many cases, landlords and mortgage lenders require commercial property insurance coverage. However, investing in a policy is a great choice either way. That way you can enjoy the peace of mind that comes with knowing your business is safe.
What is Covered Under Commercial Property Insurance?
A commercial property insurance policy protects your business from physical losses including:
Owned and Rented Buildings
Whether you're using a storefront or an office, your commercial property coverage protects the building itself from fire, burglary, lightning, wind and more.
Furniture and Other Items
Many of the items inside your business, such as desks, chairs, lighting fixtures, and more, also have protection.
Supplies and Equipment
Your commercial property insurance policy also protects office supplies and equipment. This includes things like computers, registers, or anything else you need to do business.
Inventory
This is especially important for retail stores and similar businesses. In the event of a loss, your policy protects your business' product inventory.
Coverage Examples
Now you've got a clearer idea of just how important business property insurance is for small businesses like yours.
Let's look at a few examples of commercial property insurance in action:
Example 1
Imagine you have an overnight electrical fire in a clothing store. The fire damages portions of the building's structure and destroys a lot of the merchandise you had in the stock room. Commercial property insurance will help repair the shop's structure and replace that inventory. Your policy protects you from out-of-pocket expenses that could seriously hurt your business.
Example 2
Sally owns a doughnut shop in a popular downtown location. One night, a burglar breaks into Sally's shop. The burglar damages the door frame on his way in and steals cash from the register. He then destroys a display case before leaving.
Because Sally has business property coverage, she can be back up and running in no time. Her policy will pay to repair the door, replace the display case, and even replace the stolen cash (subject to policy limits).
Factors to Consider with Business Property Insurance
Rising reports of natural disasters have had a significant impact on the insurance industry. In fact, experts suggest that the number of natural disasters is continuing to rise. And with it, the cost of many insurance policies.
Policy holders are feeling the heat, from homeowners insurance to commercial property coverage. Here are a few things to keep in mind when choosing a space for your business or searching for coverage:
The property's location is an important factor that could mean you pay more or have limited coverage. This applies to buildings in areas at risk of wildfires, hurricanes and other severe weather.
Flood zone risk - if your business is in a high-risk location, it could affect your rates. Not to mention, you'd need to consider adding flood insurance to your coverage.
Your commercial policy does not include flood insurance. It's only available through FEMA's National Flood Insurance Program, but it can be a real lifesaver after a storm.
Building materials are another consideration, as they may increase or decrease your building's fire risk. As you may have guessed, those that use fire-resistant materials are the better choice.
What you use your property for matters as well. Some businesses like restaurants are a higher risk to insure. However, insurance companies are likely to consider an office building as low risk.
Proactive protection is one of the simplest (and most important) things to consider. Being close to a fire station, having a fire suppression system, and a good security system can make a big impact.
Do I Need Commercial Property Insurance Coverage?
The simple answer is yes. Your building's landlord or mortgage lender will often require proof of coverage before you can open your business. This includes coverages like general liability insurance and commercial property insurance.
The good news is Business Owners Policies often automatically include commercial property coverage. This makes it an easy policy to add to your portfolio.
Every business (and every location) comes with its own risk. For that reason, some businesses will be a better candidate for commercial property insurance. These include businesses that:
Own or rent a physical storefront/office
Are at risk of lawsuits as a result of day-to-day operation
Invite customers, clients or other visitors to the property
Want to reduce their risk and enjoy greater peace of mind
Common Questions About Commercial Property Insurance
Do I need commercial property insurance for a home business?
Home business owners don't need to purchase a commercial policy because they aren't renting or buying a space. However, it's a good idea to contact an insurance agent to discuss your specific coverage needs.
Are there any policy exclusions?
Yes. Business property insurance does not cover:
Flood damage, for that you'll need FEMA flood insurance
Business vehicles, you would need a commercial auto policy
Equipment breakdown. Though you can often add that as an extension coverage
Intentional or illegal acts
What does commercial property insurance cost?
According to Insureon, the average commercial property policy costs about $67 per month. When you consider the expenses your business could face after a loss, it's well worth the investment.
How can I lower my premiums?
Get proactive! Here are a few ideas for reducing your business' risk:
Install smoke alarms and other fire suppression devices
Install a quality security system
Inspect and maintain your HVAC, plumbing and electrical systems
Train your employees on proper operations and safety precautions
Talk to an independent agent to learn more about commercial coverage with Main Street America Insurance.