Does Insurance Cover a Cracked Windshield?
by Main Street America Insurance,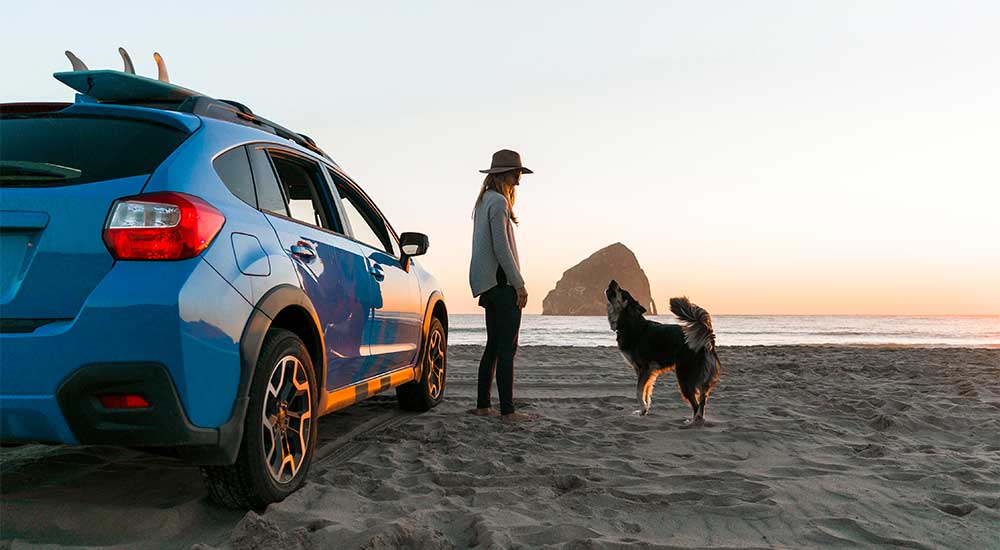 Debris, hail, temperature changes and car accidents can all cause chips, cracks and other damage to your windshield. While a cracked windshield is not likely to shatter and cause injury, the damage can get worse — blocking your vision, interfering with safety features like lane assist or windshield wipers, and leaving you more vulnerable if you ever were to get into an accident. Not to mention, in most cases, it's illegal to drive with a damaged windshield.
Whether a small chip or a cracked windshield, it's important to handle auto glass repair quickly. Main Street America Insurance's windshield damage coverage can help protect you from unexpected costs.
How to Know When to Repair or Replace Your Cracked Windshield
Windshield crack repair is often faster and less expensive than replacement. To know if you can get by with a windshield repair, take a look at the damage and evaluate:
Size
Depth
Location
Type of crack
Generally speaking, small cracks and chips that do not reach the other side of the glass can be repaired. However, every crack is different, and every state has its own regulations about repair and replacement. If you're uncertain, it's always best to talk to a windshield repair specialist.
Does Car Insurance Cover Windshield Replacement?
There are many types of insurance coverage that include auto glass repair or replacement. Here are a couple of the most common options you'll see:
Collision Insurance — Whether an accident is your fault or the fault of the other driver, collision coverage helps pay for all damages to your vehicle, including replacement or repair of a broken windshield.
Comprehensive Insurance — When damage is caused by something other than a collision, like a rock hitting your windshield, your comprehensive auto policy will kick in to cover the cost of repairs.
Do You Pay a Deductible for Auto Glass Repair?
A deductible is the amount that you pay to cover damages before the insurance company steps in. Deductibles are one of the customizable factors in most insurance plans and can be found listed in your auto policy terms.
For example: if your vehicle requires $1,200 worth of repairs and your deductible is $500, you pay $500 out-of-pocket and the insurance carrier pays the remaining $700.
Many states offer "Full Glass" coverage, which means that there are no out-of-pocket costs for windshield crack repair or replacement. Your insurance agent will let you know if you are in a state that qualifies for this benefit. For even more convenience, in most locations the windshield replacement technician comes to you instead of you having to take time to bring your vehicle into a shop — it's a win-win!
If you do have to pay for windshield damage, you should weigh the cost before deciding to file a claim with insurance. For example, if your repair costs are $250 and you have a $500 deductible, you won't get any coverage from your insurance company. In that case, you'd be better off paying out of pocket without involving insurance.
The total price of your auto glass replacement will depend on many factors like:
The make and model of your car
Any customizations like tint, digital displays, or automatic wipers
The availability of the glass needed to replace your windshield
If the cost of replacing your windshield is more than the amount of your deductible, your independent insurance agent might recommend you make a claim and pay the deductible. An independent agent can help you better understand how much you will have to pay in the event of a windshield repair or replacement.
How to Get Car Insurance Coverage for Windshield Damage
Independent insurance agents are experts in understanding when to use your insurance to repair or replace a damaged windshield. If you don't currently have auto glass coverage on your car insurance policy, an independent agent can help you find the right coverage for your vehicle.
Contact an Agent to Get a Quote for Auto Insurance
Learn more about how Main Street America car insurance can help protect your vehicle and save you from unexpected out-of-pocked costs. Find an agent to answer all your questions and get the coverage that is right for you.