What is Employment Practices Liability Insurance (EPLI)?
by Dan Gaynor,
Regional President,
Main Street America Insurance •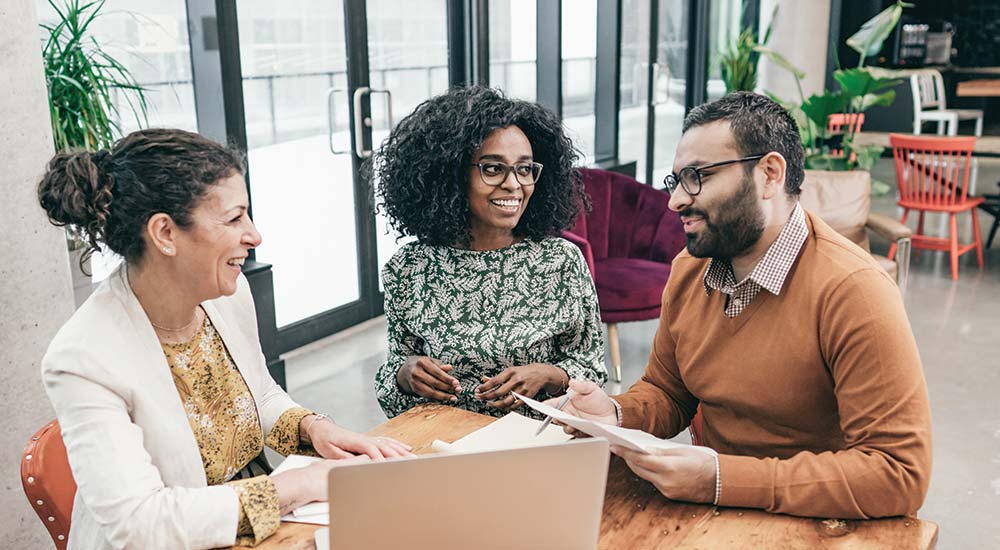 Employment-related lawsuits are on the rise across the United States. In fact, data from the U.S. Equal Employment Opportunity Commission (EEOC) shows over 65,000 resolved charges of discrimination alone in 2022.
What does that mean for business owners? It means you'll want to consider adding Employment Practices Liability Insurance, or EPLI, to your commercial insurance portfolio. EPLI protects your business if an employee, vendor, or other commercial invitee files a lawsuit against you for a covered risk.
Keep reading to learn more about what EPLI coverage includes, what it doesn't include, and how it protects your business.
What is Covered by EPLI?
Employment practices liability insurance policies help pay legal fees and settlement costs associated with employment-related lawsuits. The lawsuits covered by EPLI insurance fall into two major categories:
Discrimination & Harassment
Claims of discrimination and harassment are among the most common, and most costly, lawsuits that small and midsized businesses face. These include:
Discrimination against a protected class
Wrongful termination or discipline
Harassment or sexual harassment
Retaliation
FMLA violations
According to the EEOC, the average price of a discrimination settlement is $40,000. And that doesn't include your lawyer's fees or court costs. For many small businesses, a single discrimination lawsuit without the proper coverage could be devastating.
Wage Violations
Another common reason for employee lawsuits involves pay — wage disputes, overtime concerns, job classifications and more. Many EPLI and Business Owners Policies include coverage for these claims. As with discrimination and harassment, your EPLI coverage will help pay all legal fees related to the case.
It's important to note that employment practices liability insurance does not cover bodily injury, criminal conduct or privacy violations. For that, you'll need to explore other coverage options.
For bodily injury, a standard Business Owners Policy should protect you and your customers. However, you'll want workers compensation insurance to help protect your employees in the event an employee is injured at work.
Workers' Compensation vs. EPLI Coverage
Unlike EPLI, workers compensation coverage pays for any medical and legal expenses related to an at-work injury. For example, if your employee falls and breaks a leg while on the job they can file a workers comp claim.
From there, your workers comp insurance will cover:
All medical expenses related to the injury
Help the employee recoup lost wages for the time they spend out of work
Cover your legal fees should the employee decide to sue
None of this would be covered by an EPLI policy.
Who Needs EPLI Coverage?
The more employees, vendors, or even customers you have, the greater your risk for an EPLI-related lawsuit. Because EPLI policies provide such broad protection, they are a valuable coverage for every business owner to have.
However, there are a few industries that make ideal candidates for employment practices coverage, including:
Retail
Retail stores often have a diverse mix of employees, made up of different sexes, races and even generations. This, coupled with visits from vendors and other business invitees, increases your risk of a discrimination or wage lawsuit.
Service
The unfortunate reality of service industry work is that it has a reputation for discrimination, retaliation, and wage theft. You may be an honest and fair business owner, but that doesn't stop employees from stealing tips, harassing coworkers or participating in other activities that could endanger your business.
Fortunately, EPLI insurance can protect you should the unthinkable happen.
Office
Office and professional service businesses, like marketing agencies and medical practices, face significant employment practices liability risk. This risk comes from their staff, as well as from vendors, sales representatives, clients, and other people who visit frequently.
With so much happening every day, it's important to ensure your business is fully protected.
Reducing Your Risk
As with anything else, preventing a problem is the best way to reduce your business' risk. And preventing an EPLI-related lawsuit could be easier than you think. Here are a few things you can try to better protect your business:
Conduct regular sexual harassment and discrimination trainings for all staff
Ensure all leadership and management employees are up to date on the latest trends and employment best practices
Help your staff understand exactly what's expected of them by modeling the appropriate behavior and following a comprehensive employee handbook
Talk to an independent agent today to learn more about employment practices liability insurance and discuss your coverage options.