10 Questions to Ask a Landlord Before Renting
by Main Street America Insurance,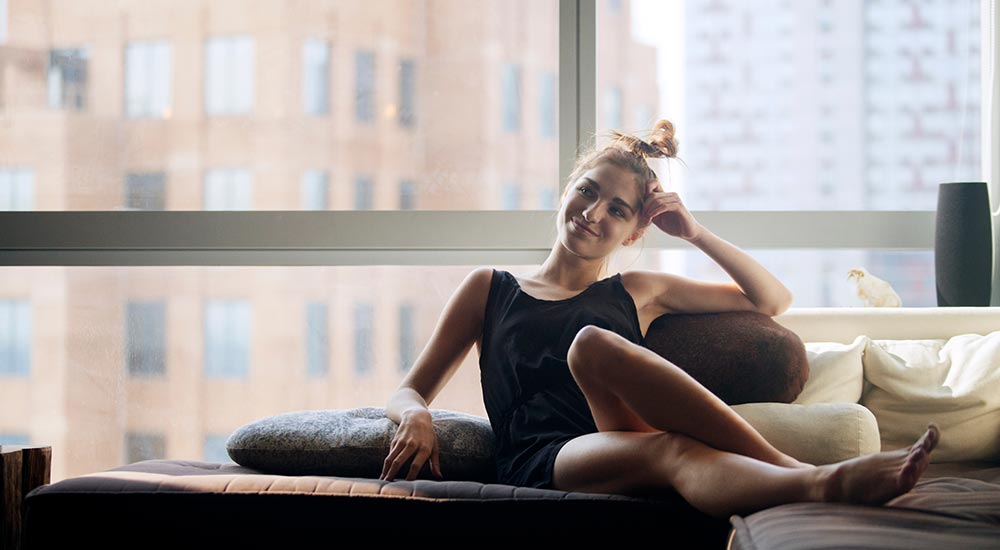 Finding the perfect place to live can take a little digging. After a listing has caught your eye, but before you start packing to move, talk with the prospective landlord. With the right questions, you can get useful information that will help you clearly understand the details of the lease and determine if the apartment or house is a good fit for you.
1. How Long is the Lease?
Most leases last for 12 months, then switch to a month-to-month agreement. However, it's a good idea to ask upfront how long the lease is for, as terms can range from six months to 18 months. If you want to settle in one place for a year or two, then a six-month lease may not be best option for you. It's also beneficial to ask if and how the lease will renew if you want to stay longer than the initial lease agreement.
2. What Is the Cost of Rent, Utilities and Security Deposits?
An apartment lease is so much more than an agreement to rent a space at a specific price for a specific time period. Leases also cover other financial requirements like the amount of your security deposit, utility deposit and costs, and move-in fees. Compare the information on the apartment listing to the lease agreement. If costs don't line up, try to negotiate for the lesser amount.
When determining your budget and whether an apartment is the right price for you, it's easy to overlook utility costs. To avoid problems down the road, ask what utilities you can expect to pay, whether any are included in your rent and their average monthly costs. For example, some rentals will include the cost of water and trash in your rent while others expect you to pay those fees directly to the provider.
You should also ask how much the security deposit is and if there are any non-refundable deposits required. Generally, security deposits legally have to be refunded, unless they need to be used for repairing damages caused by a tenant or if a tenant breaks the lease. Move-in fees, pet fees and other costs baked into the lease may not be refunded, so it's best to ask up front so you're not surprised.
3. Is Renters Insurance Required?
Some landlords require tenants to have renters insurance, which can actually benefit you in the long run in case the unexpected happens to your things. It can also help protect you from medical bills if a guest was hurt while in your apartment. Even if your landlord doesn't require it, you should seriously consider renters insurance.
Renters insurance can help provide coverage for:
Your belongings in case of damage or theft.
Legal fees if you unintentionally cause property damage.
Medical bills if someone is injured on your property.
Unexpected costs if the apartment becomes uninhabitable, like from a fire, and you have to find another place to live while repairs are made.
Renters insurance is usually very affordable and can be customized to get exactly what you'll need for added peace of mind – no matter what your neighbors are into. There are also a lot of discounts to help lower the premiums even more, like a discount just for being a new customer. Discover the full benefits of renters insurance or find an independent agent to learn more about Main Street America's renters insurance policies.
4. How Much Notice Do I Need to Give Before Moving Out?
Your lease should indicate how much notice you need to give your landlord before moving out. Most landlords require one to three months' notice before you move out but be sure to ask your landlord directly before signing the lease. Giving proper notice before handing in your keys can help avoid unnecessary stress and fees.
5. Are Pets Allowed?
When it comes to pets, every apartment is different. If you have pets, you'll want to be sure your apartment allows them and that your pets fit within the pet policies established in your lease. Pet policies vary between landlords and usually spell out limitations on the breed, size, species or number of pets. Ask your landlord about any specific pet restrictions they may have. Ask about fees, too, like a one-time pet deposit or a monthly pet fee, so you can account for them in your budget.
6. Are Guests Allowed?
Some properties have rules regarding guests and visitors, especially if they have to pass through a shared lobby or community space. Ask your landlord what their guest policy is, including what qualifies as a long-term visitor, and if there are restricted hours. Double check that these rules are also outlined in the lease.
7. What Are the Consequences of Breaking the Lease?
Life happens and some circumstances may require you to break your lease. Understanding the consequences before signing will help you know what to expect if you do need to pack up early. Potential consequences include losing your security deposit, paying a few months' rent or paying a percentage of the rent owed for the rest of the lease term. Request that your landlord clearly outline any of these consequences in the agreement – just in case.
8. Is Subletting Allowed?
In some cases, you can sublet the apartment to avoid breaking the lease if an unexpected situation arises. Ask your landlord if this would be an option and what the subletting process would include. Landlords may want to screen anyone subletting the unit or they may not allow subletting.
9. What Is the Application and Screening Process?
Have your landlord detail the application and screening process before moving forward. This will let you know if there are any associated fees or credit checks involved, which could sway your decision. Application and screening fees may not be refundable and hard credit inquiries may temporarily lower your credit score.
10. How Safe Is the Neighborhood?
Ask your landlord about neighborhood safety, including reports of break-ins, thefts or assaults at or around the property. You can also search public records or check with law enforcement to get an idea of the area's crime rates. Even if they're low, find out how to stay safe in your home.