Is Rental Car Insurance Worth It?
by Kim Law,
General Counsel and Secretary,
Main Street America Insurance •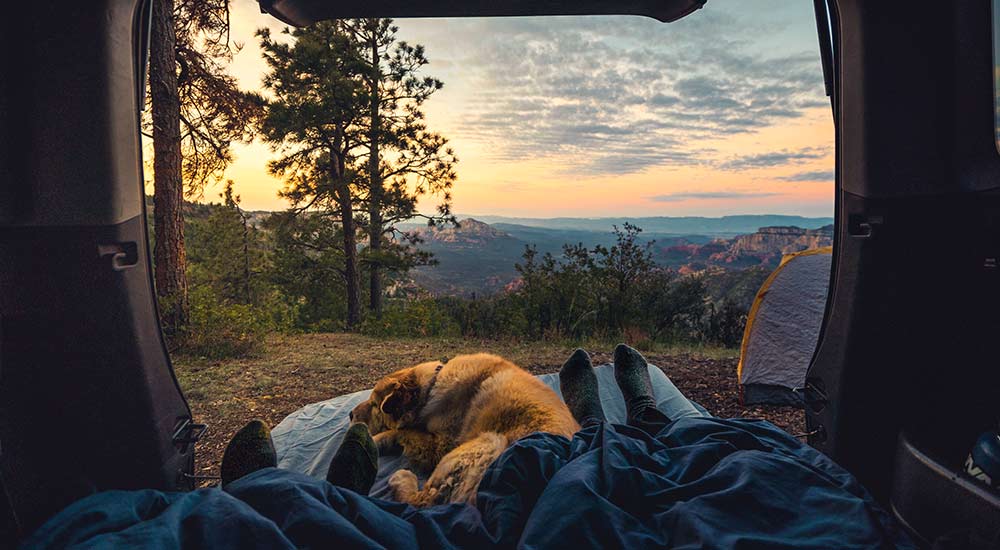 There's nothing like renting a car to make you second-guess the details of your own auto insurance policy. Does my car insurance cover rental cars? If not, should I get rental car insurance? What does car rental insurance cover anyway?
Before you reserve a vehicle or get behind the wheel, review the coverage you already have to see if it's enough to protect you in the event of an accident. If not, look over all your options to see if purchasing coverage through the rental company is the right choice for you. If you're still unsure, an independent insurance agent can help walk you through the process.
What Does Rental Car Insurance Cover?
Rental car insurance is an optional coverage offered to you by your insurance carrier or by the car rental company any time you agree to rent a car. To better understand if your current auto insurance coverage will protect you in a rental, it's important to know what coverage is available with a rental car insurance policy.
Fortunately, most rental car companies use the same standard coverages, including:
Liability covering the cost of damages or injuries to others in the event of an accident.
Personal Accident Insurance covering injuries you or your passengers receive in an accident.
Loss/Collision Damage Waiver protecting you from responsibility for any damage, theft or vandalism of the rental car.
Personal Effects Coverage providing reimbursement for personal items stolen from your rental car.
If you're considering signing up for rental car insurance, ask the provider exactly what's included in the policy. What many people don't know is that you may have the option to purchase some coverage without having to purchase all the available options.
Does My Car Insurance Cover Rental Cars?
In some cases, your personal car insurance policy may include coverage on rental cars, but that's not always the case. If your current policy includes comprehensive and collision coverage, there's a good chance you'll also be protected in a rental car. This usually extends to liability coverage as well.
Review your policy to see if it includes the necessary rental protection. If there are gaps in coverage, buying rental insurance could protect you from paying out of pocket in an accident.
Even if your insurance covers rental vehicles, there can be benefits to purchasing the coverage directly from the rental car company, including a faster claims process. If you can afford the extra protection, it could save a lot of headaches down the road.
Know Before You Go
The best way to avoid any hassles when you're ready to pick up your rental is to be prepared. Find an insurance agent to help you better understand your current policy or adjust your coverages to include rentals. Then, when it's time for the big trip you can rest assured knowing you and your rental vehicle are already covered.
Credit Card Coverage For Rental Cars
If your current car insurance policy doesn't cover rentals, but you're not sure you want to buy an additional policy you might have another option — credit card rewards. Some credit card companies offer benefits like roadside assistance and rental car coverage to their customers.
Depending on the protection offered by your credit card company, you would either get primary or secondary coverage.
Primary coverage means the protection offered by your credit card company will kick in first, paying for any damages so you don't have to get your insurance company involved.
Secondary coverage means you'll go through your auto insurance first. Once they pay out, your secondary protection will kick in. In most cases, this means the credit card company will reimburse you for the amount of your deductible.
Does My Credit Card Offer Rental Coverage?
Most major credit card companies offer rental car coverage, but the details of that coverage vary from card to card. The best way to know if this benefit is available to you is to contact the company and speak with a representative.
You'll also want to make sure you fully understand how the coverage works and any information you'll need to know before making a claim. Here are a few questions to ask:
Is this coverage primary or secondary
How do I make sure I'm eligible for coverage (for example, you may need to reserve the rental with that card)
Are any vehicles excluded from coverage
What's included/not included in my coverage
How do I file a claim
Is it Necessary to Buy Rental Car Insurance?
Road trips are fun, but they can open you up to a lot of risks you need to be ready for. If there are gaps in your coverage and you don't have credit card perks to use, it's always a good idea to consider rental car insurance coverage.
You should definitely purchase coverage...
When you want to avoid claims on your personal policy
Having rental car coverage can be a great way to avoid adding a claim, and possible rate increases, to your auto insurance policy if you're in an accident.
When you have high deductibles
The low deductibles associated with rental car coverage make it a great choice for people whose personal policies come with high deductibles that can make a pricey road trip even more expensive.
When you only have basic coverage
If your auto policy doesn't include comprehensive and collision coverage, there's a possibility that rental coverage isn't included. And if it is, you may have less coverage than a rental car policy can provide.
To find out if car rental insurance coverage is right for you, talk to an independent agent and learn more about your auto insurance policy.
Updated January 27, 2023.