What Is Small Business Insurance?
by Andy Rose,
Head of Channel Strategy and Performance,
Main Street America Insurance •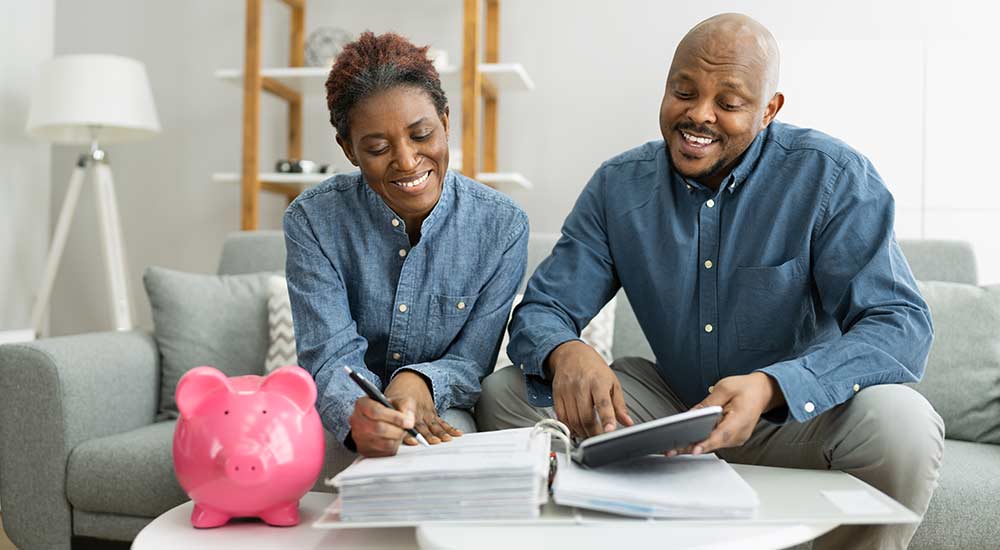 As a small business owner, we know you've put your heart and soul into growing your company and want to ensure your investment and livelihood are fully protected. Regardless of what business you're in, it's likely that you'll need commercial insurance, also called small business insurance, to cover your yourself, your property, and your staff from any liabilities and keep your business moving.
From the insurance coverage you'll need to the coverages you want, insuring a small business is a lot to consider. We're here to help.
Small Business Insurance Needs
Nearly every business is required by the federal government to carry some form of small business insurance. The most common coverages you can expect to see are workers' compensation, disability, and unemployment insurance. These policies are here to help you avoid costly out-of-pocket expenses for medical care and lawsuits related to workplace injuries and provide an additional benefit to your staff if they get injured at work.
The U.S. Small Business Administration has a helpful guide that can help you learn more about any mandatory coverages for your business.
Just because a coverage isn't required, doesn't mean it's a bad idea to have. In fact, your insurance carrier should offer a wide range of coverage options designed to help you build a customized policy and protect your business from any risks you may face.
Types of Insurance for Small Business
Most insurance carriers offer something called a Business Owner's Policy (BOP) that includes popular coverages like general liability, property, and business income insurance. These are common coverage options that can protect any small business from harm. But some businesses come with more unique risks. With that in mind, here are a few of the coverage options you're most likely to see when building a policy:
General Liability Insurance
General liability can protect you against claims like bodily injury and property damage. These risks are a normal part of doing business, and all small businesses should carry some form of general liability insurance to ensure they are fully covered.
Example: If a customer slips and falls in your store, general liability coverage can help pay for that customer's medical care and any lawsuits they may bring against your business, saving you from unexpected costs.
Commercial Property Insurance
Commercial property insurance protects your physical property from things like fire, wind, smoke, hail and vandalism. If your business relies on things like computers, furniture, equipment and product inventory, property insurance may be right for you. Commercial property insurance is often included in your business owner's policy.
Example: A tree falls during a windstorm, breaking a window and damaging computers, desks, and other equipment inside. Your property insurance will help pay to repair or replace all damaged items and get you back up and running quickly.
Workers' Compensation Insurance
Workers' compensation insurance, also called workers comp, is required by the federal government and covers any losses you might face if an employee is injured on the job. It also provides benefits to employees who have work-related injuries or illnesses and limits your business's liability in any lawsuits that follow. 
Example: A warehouse worker injures his back lifting something heavy and decides to sue. Your worker's compensation coverage will kick in to pay his medical expenses and help cover the cost to defend you in court.
Commercial Auto Insurance
If your business owns any business use vehicles or employee-driven cars, you will need commercial auto insurance. Commercial auto insurance includes coverage for vehicle damage and driver injuries, and extends to you, your employees, and any occupants in the vehicle.
If you use a car for both personal and professional purposes, the lines between personal and commercial coverage can be blurred, but an independent insurance agent can help you navigate your coverage.
Example: If an employee of your business gets into an accident while driving a delivery van, your commercial auto coverage will help pay for any property damage and physical injury caused by the accident.
Commercial Umbrella Insurance 
Think of commercial umbrella insurance as an extension of your other coverages. It helps pay for damages that are more than the limits provided by your primary policy, or in some cases, not covered by your primary policy, and that would otherwise be out-of-pocket expenses. This could include medical bills, damages to other people's property, judgments, and legal costs.
If your business is considered hazardous or you own many vehicles, you may want to look into commercial umbrella insurance for extra coverage. If you aren't sure your business needs commercial umbrella coverage, an independent insurance agent can help you put together a policy that is just the right fit.
Example: If your commercial auto insurance policy only covers $1,000,000 in damage, but your employee is involved in an accident with $2,000,000 in damage, a commercial umbrella policy would respond to the loss.
Commercial Flood Insurance
If your business is in a high-risk flood zone, you might consider commercial flood insurance. These policies are only offered by the federal government through the National Flood Insurance Program (NFIP) but are important in recovering from potentially devastating losses including damage to the building or items inside, and loss of physical or digital files.
Example: Your business floods after a storm, and you lose computers that contain vital client information. Your flood insurance will help pay to replace the broken computers and recover any lost files.
Errors and Omissions Insurance
Errors and omissions (E&O) insurance protects you against claims of negligence, mistakes, or other errors. This type of coverage pays to defend you against costly malpractice claims, which can be brought by clients even if you know you didn't do anything wrong.
Example: A CPA gives his client inaccurate financial information that leads to an IRS audit, and the client files a lawsuit. Fortunately, the business owner has E&O coverage which helps pay legal fees and settlement costs, saving them thousands.
Business Income Insurance
When something unexpected forces you to temporarily close your business, business income insurance may help pay to replace lost income during the restoration period. It can also pay for added expenses like expedited shipping to replace your business inventory or the cost of utility services paid while your business is not operating.
Example: If covered wind damage to the roof of your building forces the business to close for 3 weeks to complete repairs, business income insurance can help by replacing any income lost during the closure and paying for related expenses.
Protect Your Small Business with Main Street America Insurance
Main Street America Insurance works directly with independent agents to offer highly customizable small business insurance policies that protect you from both common and unexpected threats. An independent agent is the best resource to help you assess your risk and get the right coverage for your business.
Learn more about small business insurance or find an agent today and get peace of mind knowing you're protected.