What Is Small Business Insurance and Why Do You Need It?
by Andy Rose,
Head of Commercial Lines,
Main Street America Insurance •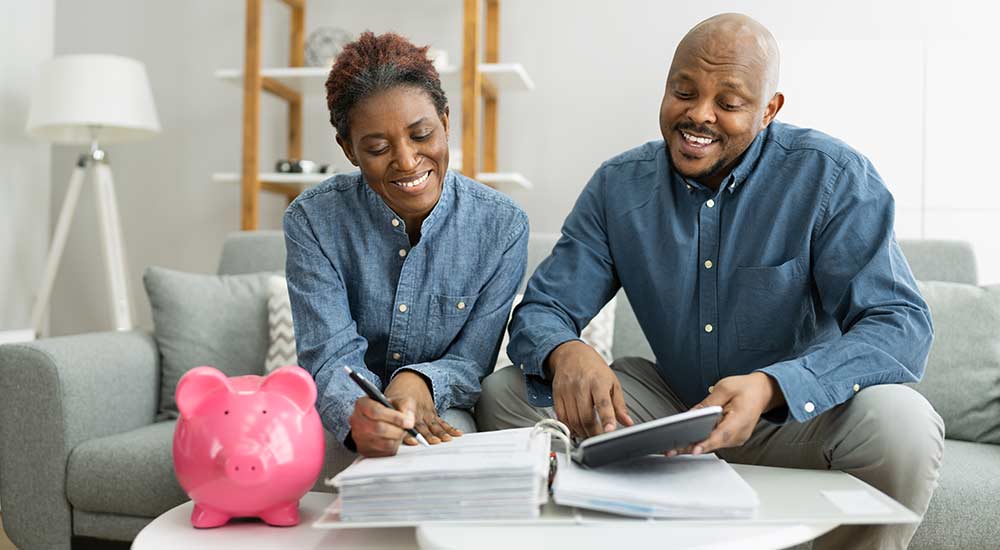 Whether you've built your company from the ground up or acquired your business by some other means, small business owners often put their heart and soul into their business and want to make sure their investment and livelihood is protected. Regardless of what business you're in, if you are a small business owner it is likely that you need commercial insurance, also called small business insurance, to cover all of the property and staff liability you're carrying to be fully covered to properly protect your investment, keep your business moving and give you peace of mind.
Small Business Insurance Requirements
Nearly every business is required by the federal government to carry workers' compensation, disability and unemployment insurance. This protects small businesses from medical expenses and lawsuits related to workplace injuries, and provides benefits to employees if they get injured at work. The U.S. Small Business Administration (SBA.gov) provides a helpful guide to understanding your business insurance requirements.
Business Owners Insurance
The most popular commercial insurance or business owner's policy (BOP) coverages include general liability, property and business income insurance. These coverages are recommended, and often provide the right amount of protection for any small business. Here are the types of business insurance coverages you might need to consider for your small business:
General Liability Insurance
General liability covers your business against things like financial losses from settlement bonds or judgments, bodily injury, medical expenses, property damage and defending lawsuits. All small businesses should carry some form of general liability insurance to protect against typical business risks that are part of normal operations.
Commercial Property Insurance
Commercial property insurance, or business property insurance, protects you against fire, wind, smoke, hail or vandalism damage to your property. If your business has a significant number of physical assets, this type of insurance may be right for you. Common property covered includes computers, furniture, equipment and product inventory. Commercial property insurance is often bought as part of a business owner's policy.
Workers' Compensation Insurance
Required by the federal government, workers' compensation insurance covers the losses you might face if an employee is injured on the job. It provides benefits to your employees who have work-related injuries or illnesses and limits your business's liability in lawsuits for those risks.
Commercial Auto Insurance
If your business owns any delivery vehicles or employee-driven cars, you will need commercial auto insurance. Commercial auto insurance helps cover vehicles used for business purposes and includes coverage for vehicle damage and driver injuries. If you use your vehicle for both personal and professional purposes, the lines can be blurred between what is covered under personal vs. commercial auto insurance. A personal auto insurance policy typically covers the owner of the vehicle and family members. If a friend borrows your car to pick up doughnuts, they most likely won't be covered if an accident occurs. Commercial auto insurance, however, covers you, your employees, and the occupants of your vehicles.
If you have questions, talk with your independent insurance agent.
Commercial Umbrella Insurance
A commercial umbrella insurance policy extends the limits of your other business insurance coverage. It helps you pay for damages that are not covered by your primary policy, and that would otherwise be out-of-pocket expenses. This could include medical bills, damages to other people's property, judgments and legal costs. If your business is considered hazardous or you own a large number of vehicles, you may want to look into commercial umbrella insurance for extra coverage. If you're unsure if your business needs commercial umbrella coverage, an independent insurance agent can help determine your unique business needs and will put together a policy that is just the right fit for you.
Commercial Flood Insurance
If your business is located in a higher-risk flood plain, you might consider commercial flood insurance. The federal government established the National Flood Insurance Program (NFIP), the only originator of flood insurance policies. Flood insurance is important in recovering potentially devastating losses for your business, from damage to the building or items inside, to loss of physical or digital files.
Errors and Omissions Insurance
Sometimes called "professional liability coverage", errors and omissions (E&O) insurance protects you against claims of negligence, mistakes, or other errors. This type of coverage pays to defend you against malpractice claims, which can be brought by clients even if you know you didn't do anything wrong. Defending such claims, in addition to any settlements awarded, can be expensive, so it is important to keep your business protected.
Business Income Insurance
This type of coverage protects you against a loss of income when forces beyond your control, like building damage, force you to temporarily close your business. It can replace your business income during a period of restoration following a loss and can also pay for added expenses like expedited shipping to replace your business inventory or the cost of utility services paid while your business is not operating.
Protect Your Small Business with Main Street America Insurance
If you're wondering what types of small business insurance you need, learn more about business owners insurance offered by Main Street America. We work with independent agents to offer highly customizable business insurance policies to help you find just the right fit as unique as your business. Your independent agent is your best resource to help you assess your risk and get the right coverage for your business, find an agent today and get peace of mind knowing you're protected.