What is General Liability Insurance?
by Main Street America Insurance,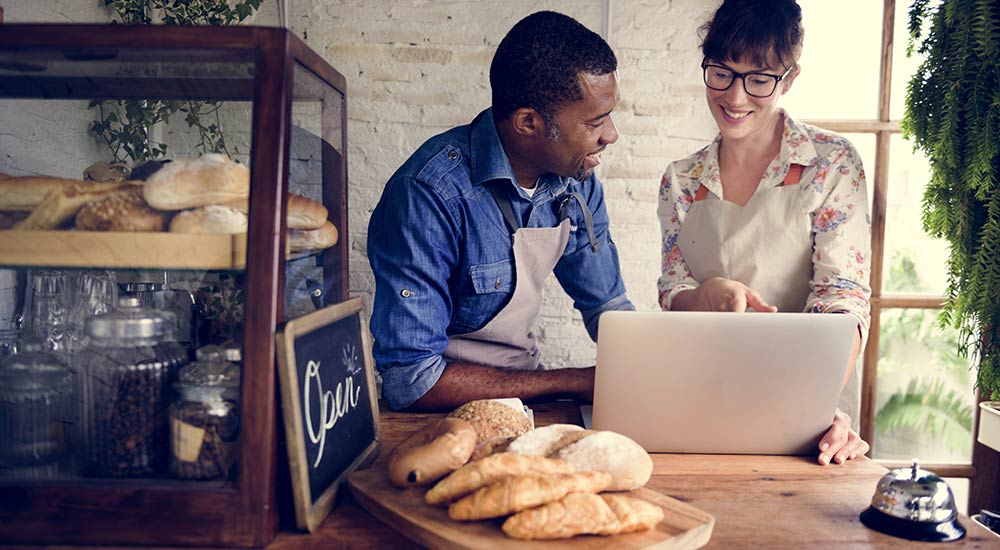 General liability insurance, sometimes called commercial or business liability insurance, is important coverage for any small business owner to have. A good general liability policy can help protect you and your business from the risks of day-to-day operations.
Keep reading to learn more about general liability insurance, what it covers, and how it protects your business from the unexpected.
What is General Liability Insurance?
Business liability insurance protects your company from out-of-pocket costs associated with physical injury, property damage claims and more.
What Does General Liability Insurance Cover?
Commercial liability insurance protects you from a variety of claims, including:
Bodily Injury

Bodily injury helps cover medical bills if someone is hurt while visiting your business

Property Damage

This coverage pays to repair or replace your customers' personal property if your business is found responsible for the damage 

Damage to Rented Premises

Your GLI policy includes coverage to protect rented property in the event of a fire, storm or other covered losses

Personal and Advertising Injury

This coverage helps pay legal fees to defend your business against slander, libel, copyright infringement and other lawsuit
General Liability Coverage Examples
You own a local appliance store that offers home delivery and installation. A customer orders a new stove and asks your team to handle both installation and removal of the old appliance. When your team is in the process of setting up the new stove, they damage the customer's expensive tile flooring. Fortunately, general liability insurance will pay to replace any damaged tiles, saving you from paying out-of-pocket for repairs.
A small bookstore owner is renting a storefront on Main Street. When a fire occurs in their space, the restaurant next door incurs damage. The bookstore owner has business liability coverage, which includes this type of event. Once she files a claim, her insurance company will pay for covered repairs required at the restaurant – protecting her from significant financial stress and keeping the business running smoothly.
Policy Exclusions
Business liability insurance policies cover a lot, but they can't cover everything. That's why it's important to work with an independent insurance agent who can ensure you are fully protected. Some claims that aren't covered by GLI include:
Auto Accidents
If your employees make deliveries or do any other business driving, you'll need a commercial auto policy.
Employee Injury and Illness
For situations like this, you'll want to offer health insurance and workers compensation coverage to your employees
Damage to Your Property
To protect your business, and the items in it, from damage you'll need commercial property insurance coverage
Do I Need Business Liability Insurance?
General liability insurance coverage isn't typically required when you own and operate a small business. However it's a valuable coverage for any small business owner to have. Every business owner should consider a general liability policy, but some businesses are particularly vulnerable, including:
Contractors
Landscapers
IT
Small business owners
Marketing
Real estate
Part of owning a small business is being prepared for unexpected risks. And paying out of pocket for expensive legal fees or extensive repairs could put your business in jeopardy. But with the right general liability business insurance, you can rest assured that your most important assets are covered.
What Does General Liability Insurance Cost?
As with other insurance coverage, the cost of a commercial liability insurance policy depends on many factors like:
The size of your business
The industry you work in
The coverage amounts you need, and more
According to Insureon, the average business owner pays about $42 per month for general liability insurance. Whatever the monthly cost, it's well worth the peace of mind you'll get knowing your business is protected.
Getting a Quote
When getting a small business liability insurance quote, you should be prepared to answer some basic questions including:
Your business's registered name and address
How many locations you have
How many employees you have
Whether you've claimed liability losses in the last three years
How much coverage you need
Once you have this information, you're ready to start protecting your investment.
Other Coverages to Consider
At the end of the day, a general liability insurance policy is only one part of a comprehensive commercial insurance plan. When speaking to an agent, some other policies to consider include:
Loss of Income and Extra Expense to help your business recoup any income lost after a covered claim
Equipment Breakdown to help cover the cost of any mechanical or electrical equipment your business relies on
Employment Practices Liability to cover legal fees for any employee-initiated lawsuits filed by employees, like wrongful termination
Cyber Breach Insurance to protect you and your business in the event of a data breach or other cyber security threat
Working with Main Street America Insurance
When building a business liability insurance policy, you should choose an insurance partner that has your unique needs in mind. Since 1923, Main Street America Insurance has been on a mission to take care of our customers better than anyone else. That's why we have all the resources you need to succeed, like:
A simple online portal
Comprehensive commercial and personal coverages
A dedicated service team that makes doing business fast and easy
With our Main Line Business Owner's Policy (BOP), you'll get all the traditional protection of a general liability business insurance policy with extra coverages, broader eligibility and offerings designed to meet your business needs. In fact, Main Line BOP is among the best coverage available today. And it comes backed by a team of insurance agents ready to help you tackle any claim.
Contact a Main Street America independent agent to get a business liability insurance quote today.