How to Winterize Your Home
by Chris Cox,
Regional President,
Main Street America Insurance •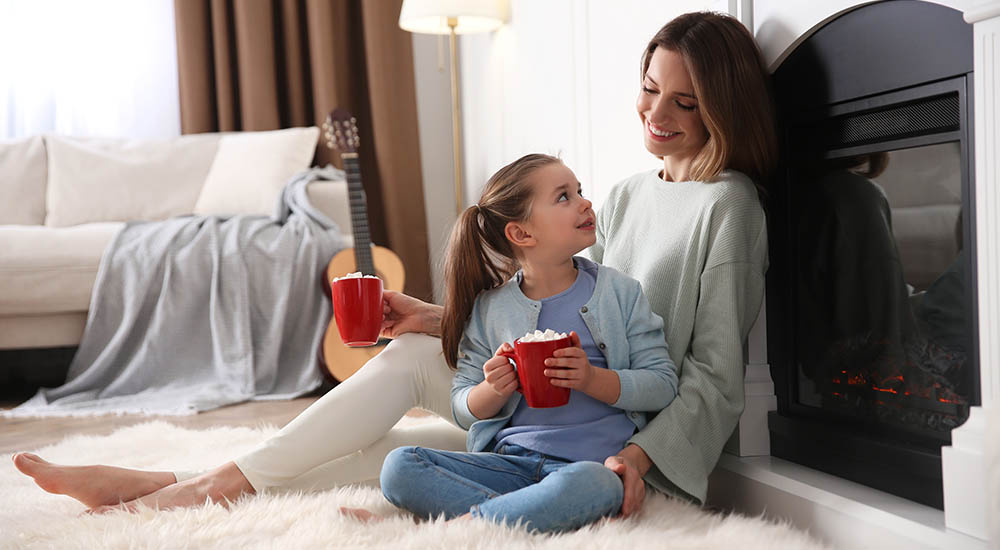 Depending on your location, winter can bring inclement weather and dropping temperatures. Preparing your home for everything cold weather can bring is essential if you want to keep the structure in good shape and enjoy a worry-free season.
So, how do you winterize your home? Here are a few simple tips to help you keep the winter weather from damaging your home and possessions.
1. Check Your Roof and Gutters
Your roof and gutters are your home's first line of defense during the winter cold. While it's essential to maintain a solid roof all year round, the winter brings additional stresses like snow, ice and storms. 
Some roof damage is visible from the ground, but if you roof is older you may benefit from having a licensed contractor inspect your roof for damage. Even minor damage can lead to major problems after a significant snowfall if left unfixed. Overhanging tree limbs can cause damage as well as pests, worn out caulk and missing flashings.
Your gutters help direct rain and excess moisture away from your house, keeping the foundation, siding, and your roof safe and dry. As debris like leaves and plant matter collects in the gutters, water won't be able to flow through the system and away from your home. Before winter is in full swing, winterize your gutters with a good deep cleaning. If you're comfortable working on a ladder, you can scoop out the debris yourself -- make sure to wear durable gloves to protect yourself from sharp debris. If you're not comfortable doing this on your own, you can hire an experienced professional to take care of the task for you.
2. Protect Your Pipes
Your home's pipes are some of the most vulnerable components of your home during the winter and, when they freeze, they can leave you without running water for days on end. The best way to winterize your pipes is to insulate all exposed pipes outside of your home and those that are inside but run along exterior walls. It's also a good idea to shut off the water supply to any exterior spigots or faucets. You can also insulate your hot water pipes and water heater to help keep your water warmer longer. As an added bonus, insulating your pipes can also lower your monthly energy bill since your water heater won't have to work as hard to keep your water warm. 
3. Weatherproof Doors and Windows
Even small drafts can make your home colder in a matter of minutes. Install weather stripping along the bottoms of any exterior doors in your home to help prevent drafts, mold, mildew and water damage. Inspect your windows for cracks in the frame and repair those cracks with caulk to keep outdoor temperatures from impacting your living spaces. You can also add curtains to larger windows or install shrink film to further insulate single or double-pane windows and reduce the risk of your properly heated air escaping out the windows. 
4. Maintain Sidewalks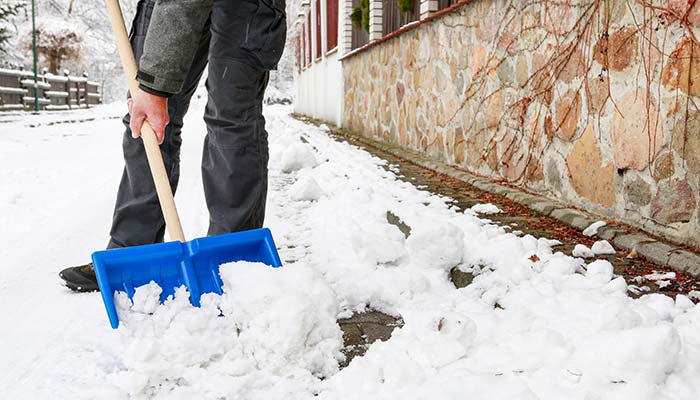 Icy sidewalks and driveways aren't just hazards for you and your loved ones – they're also hazards for anyone walking near your home. And as a homeowner, you could be liable for any injuries and medical costs people incur if they get injured in a fall on your property. Before winter weather happens, inspect your exterior walkways and steps. Seal cracks, repair loose handrails and repair or replace any loose or damaged stair steps. 
When ice and snow happen, make a habit of clearing your sidewalks and walkways quickly and use an environmentally friendly ice melt product to keep ice buildup to a minimum. If anyone does get hurt on your property, let your insurance agent know as soon as possible. They can help you file a claim.
5. Check Heating
Before the freezing temperatures arrive, get your heating system inspected by a licensed contractor. Contact a licensed, bonded HVAC technician and let them inspect your furnace, boiler and other heating systems in your home before you need to rely on them to stay warm. This way, you'll know that every heat source in your home will work as safely and efficiently as possible.
6. Install an Emergency Release Valve
Emergency release valves keep your plumbing system from experiencing an increase in pressure should the water in the pipes freeze. This can prevent ruptured pipes even if temperatures drop well below freezing. Call a licensed plumber and ask them to install an emergency pressure release valve for your home's plumbing system. 
7. Install a Programmable Thermostat
Investing in a programmable thermostat will let you set different temperatures for your HVAC system throughout the day. You can program the thermostat to turn the heat up when you're able to enjoy the climate-controlled air and turn it down when you're away from the home and won't take advantage of the warmer rooms. Remember to maintain a temperature of at least 55 degrees Fahrenheit while you're away to prevent pipes from freezing.  Some newer smart thermostats even include helpful warning features, alerting you when temperatures are too cold inside. 
8. Store Outdoor Equipment and Plants
Cold weather can end up doing serious damage to outdoor furniture, barbeque equipment, plants and hoses. Store your grills and outdoor furniture in a covered spot like your garage or your basement. If you need to leave anything outdoors, cover those items with a waterproof cover or tarp and secure the cover in place. Take care to drain any garden hoses and store them indoors if possible. Bring your plants indoors or move them to a greenhouse where the temperatures will remain more stable even during inclement weather.
9. Replace Old Filters
The more you start to rely on your HVAC system, the more dirt and debris the system will need to filter out. That means you'll want to inspect your filters every three months and replace them if they start to look dirty. This will allow your furnace to run more efficiently each day and can save you money in the long run.
In extreme cases, a dirty air filter may become a risk for a ventilation fire. A very clogged filter can get sucked into the HVAC system, compromising air flow, and becomes a serious fire hazard. Regularly replacing old filters can help reduce this risk to your HVAC unit and home. 
10. Maintain Chimney and Fireplace Safety
Nothing creates warmth and ambiance like a fireplace in your home. However, there are many safety issues to consider when it comes to fireplace maintenance. Chimney flues are designed to allow air to flow to keep the fire burning and to remove smoke from the home. But between fires, chimney flues are drafty, even when the flue is closed. You can help eliminate those drafts between fires by installing a draft stopper into the top of the fireplace. Just remember to remove it if you plan on lighting a fire. 
It is recommended to use dry and well-aged wood, which burns with less smoke and more evenly. Wet wood can cause more smoke and adds to soot buildup in the chimney. Chimneys should also be regularly swept and inspected annually by a licensed professional.
If you're worried about keeping your home warm and in good condition this winter, these tips are a great place to start, but they're not the only thing you need to do. Your winterization plans should include making sure your home insurance policy is up to date and offers the best coverage.
Make sure you protect your home with a comprehensive and affordable home insurance policy from Main Street America. Contact your local insurance agent to be sure you have the right protection for your home.