As an artisan contractor, you face unique risks on the job. One of the most important things you can do to protect your business is invest in insurance coverage that protects against property damage and injuries that may occur on the worksite. At Main Street America Insurance, we offer comprehensive insurance for contractors, designed to meet your liability needs and shield you from unexpected expenses in the event of a loss.
What type of contractors do you cover? We cover a wide range of artisan contractors, including:
Electricians
Carpet and floor installation
Landscaping and lawn professionals
Painting services
Janitorial Services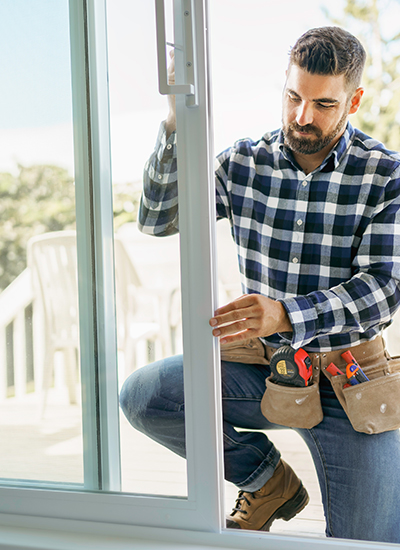 Business Owners Policy
If you're asking yourself "do I need insurance as an independent contractor," the answer is yes. At a minimum, you'll need a Business Owners Policy (BOP) to protect your business from the most common losses that can occur on a job site. Plus, with Main Street America Insurance you can further customize your policy with items like blanket additional insured coverage that covers common contractual requirements, liability coverage for faulty workmanship and protection from short-term pollution at job sites.
Whatever your specialty, our Business Owners Policy (BOP) is designed with the needs of artisan contractors in mind. A BOP provides your construction business with three important coverage types:
General Liability Insurance
When it comes to contractors insurance, an important coverage to have is general liability. General liability helps cover medical bills, legal fees and more in the event of a workplace accident or other covered loss. Say, for example, you accidentally damage property in a client's home while working on a kitchen remodel. Your general liability coverage will pay to repair or replace damaged items and can help pay legal fees if a lawsuit is brought against your company.
Property Insurance
If you have a warehouse or workshop, your property insurance coverage will pay to protect the building and items in it in the event of a covered loss. If a fire breaks out in your warehouse overnight destroying expensive equipment, property insurance will cover the repairs or replace damaged items. This protects your business from costly out-of-pocket repairs and lengthy closures due to damages.
Business income
In the event that a covered loss keeps you from completing a project or temporarily closes your business, business income coverage will help recoup income lost as a result of your claim.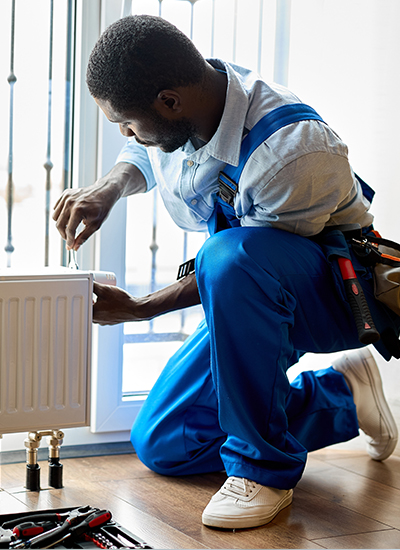 Customize Your Insurance Protection
Once you've selected a Business Owners Policy (BOP) with us, you may be eligible to boost your protection and peace of mind with a range of coverages designed with contractors in mind.
Equipment Breakdown
The tools of the trade are essential for many artisan contractors. Minimize the financial impact of repairs or replacement in the event of an equipment breakdown with an addition to your BOP. How is equipment breakdown coverage different than commercial property insurance? Equipment breakdown covers losses resulting from machinery malfunction caused by such events as a power surge, an electrical short, motor burnout or operator error. Commercial property insurance covers losses resulting from events such as a fire.
Inland Marine
To protect your materials and equipment when it is transported over land, such as via truck or train, or while temporarily warehoused by a third party, inland marine coverage may be recommended by your insurance agent. Not to be confused with marine insurance, which is for products transported over water, inland marine covers losses due to a collision or cargo theft, for example, while moving product over land.
While equipment and materials transported by you to a job site are likely covered under your BOP, inland marine covers equipment and materials you ship to a site via a non-employee third party.
Errors & Omissions
For an artisan contractor or professional who provides a service for a fee, errors and omissions coverage, sometimes called E&O insurance, is protection when a mistake is made or a failure occurs. If a customer claims the contracted work did not meet expectations, was late, negligent or inaccurate, errors and omissions insurance can cover your legal expenses if you are sued. For example, if your ladder accidentally falls and injures the customer who then sues you for negligence, E&O insurance will cover the legal fees and the settlement or judgement that is decided.   
Customizing your insurance is within your reach. Talk to an independent insurance agent about available coverages for contractors insurance.
Why Choose an Independent Agent
---
Insurance agents know you and your local community better than anyone else. By choosing an independent insurance agent, you're working with a partner uniquely prepared to protect artisan contractors with the right combination of coverage, service and regional expertise.