Jacksonville, FL
Dave Medvidofsky, senior vice president/head of product operations at Main Street America Insurance, has announced his plans to retire from the company after a 31-year career. His official retirement date is Dec. 31, 2022. 
"It's difficult to adequately capture the impact Dave Medvidofsky has had on Main Street America.  He embodies everything good about our company and all we have achieved together," said Chris Listau, president and CEO. "His authentic and caring nature, as well as steadfast and inclusive leadership, have helped shape our culture and pave new ways forward. I am grateful for his friendship and leadership, especially over the last few years while our organization has navigated transformational change."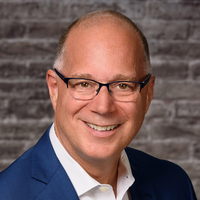 During his tenure, Medvidofsky held numerous leadership roles spanning from underwriting and corporate strategy to his more recent positions leading human resources and administrative services. He was elevated to senior vice president in 2018 and promoted to his current role in 2020, which includes overseeing product area profit centers and support functions such as the company's Integrated Customer Solutions team. 
A past president of the Chartered Property Casualty Underwriter (CPCU) Society, Medvidofsky joined the company in 1991 as a personal lines underwriter. He has been a trustee of the NGM Charitable Foundation for many years, overseeing funding and corporate giving that has positively impacted hundreds of nonprofit organizations, especially in Keene, N.H. and Jacksonville, Fla. He currently serves as a board member of Pine Castle in Northeast Florida and has been a longtime supporter of the Monadnock United Way organization based in Keene.
"The opportunities provided during my career changed the trajectory of my life, as well as that of my family," said Medvidofsky. "It's been an indescribably rewarding experience as we've gone from being a nine-state regional mutual insurance company to a $13 billion-plus nationwide insurance group. Throughout all the changes, I am most proud of our unwavering commitment to independent agents and customers, a strong culture embodied by great people, a dedication to rebuilding lives after losses, and support of the communities where our employees live and work."
About Main Street America Insurance 
Founded in 1923, Main Street America Insurance offers a wide range of commercial and personal insurance, as well as fidelity and surety bond products, to individuals, families, and businesses throughout the United States. The company writes more than $1.1 billion in annual premium exclusively through independent insurance agents. Main Street America carries an "A" (Excellent) Financial Strength Rating, with a Stable Outlook, and "a+" Issuer Credit Rating from A.M. Best. In 2018, Main Street America merged with American Family Insurance, the nation's 13th-largest property/casualty insurance group and seventh largest Farm owner's carrier, becoming the group's channel to distribute products through independent agents. Visit us at msainsurance.com and on Facebook, Twitter, and LinkedIn. 
Media Contact:
Steve Gerrish
gerrishs@msagroup.com
(904) 477-1796