Jacksonville, FL
Main Street America Insurance has announced that Dave Randle has been promoted to vice president sales strategy and distribution management, a newly created position designed to capitalize on synergies across the company's various sales functions.
"Throughout his 14-year career with Main Street America, Dave has demonstrated an unwavering commitment to independent agents and our people," said Richard Vaughn, head of sales. "As a sales leader, he has made many valuable contributions to our organization, especially in sales performance and partner management. I look forward to his continued contributions as we work to deliver best in class distribution to drive profitable growth across all of our product lines and segments."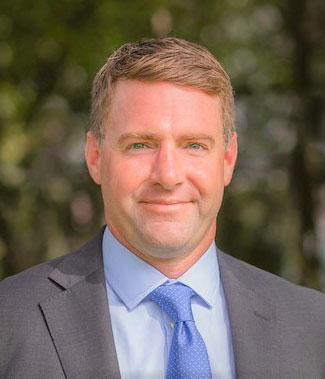 Randle, a 20-year industry veteran, was most recently the company's southeast region president. In his new role, he is responsible for implementing strategies to optimize sales effectiveness and operations to create a consistent agent experience and drive exceptional performance. He will also continue to work closely with company leaders to deepen and expand national partner relationships.
Randle joined the company in 2008 as a surety development executive and became a business management executive in 2010, where he served agent-customers in Florida and South Georgia. He was promoted to a regional president role in 2015, after serving as director of distribution management.
He earned his bachelor's degree in business administration from the University of North Florida, Jacksonville, and his master's degree in risk management from Florida State University, Tallahassee. He holds several professional designations including Certified Risk Manager (CRM), Certified Insurance Counselor (CIC), Construction Risk and Insurance Specialist (CRIS), and the Chartered Property Casualty Underwriter (CPCU) designation.
About Main Street America Insurance
Founded in 1923, Main Street America Insurance offers a wide range of commercial and personal insurance, as well as fidelity and surety bond products, to individuals, families, and businesses throughout the United States. The company writes more than $1.1 billion in annual premium exclusively through independent insurance agents. Main Street America carries an "A" (Excellent) Financial Strength Rating, with a Stable Outlook, and "a+" Issuer Credit Rating from A.M. Best. In 2018, Main Street America merged with American Family Insurance, the nation's 13th-largest property/casualty insurance group and seventh largest Farm owner's carrier, becoming the group's channel to distribute products through independent agents. Visit us at msainsurance.com and on Facebook, Twitter, and LinkedIn.
Media Contact:
Steve Gerrish
gerrishs@msagroup.com
(904) 477-1796