JACKSONVILLE, Fla., March 3, 2020 --
The Main Street America Group, a super-regional property/casualty insurance carrier, is steadily growing in Mississippi thanks to the outstanding efforts of field marketing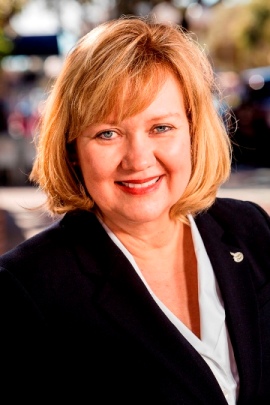 representative Susan Moran. Her accomplishments during 2019 placed her as the number one business development executive among Main Street America's nationwide network of field marketing representatives.
Since moving from Florida to Mississippi in 2017, Moran has doubled the amount of Main Street America's commercial lines written premium in the state. Her commitment to customers' successes generated a record number of policy quotes in 2019 – more than any other field marketing representative in the country. Moran was inducted into the 2019 Circle of Excellence, the highest honor awarded to employees for making a significant contribution to the company's success. She was one of ten employees selected for the honor from a group of 49 nominations and 77 overall submissions.
Moran has a track record of exceptional performance among business development executives at Main Street America, having achieved a top-10 ranking six times. She earned second place in 2018.
"Susan is 100 percent committed to her agent-customers' success throughout the state of Mississippi," said Sarah Bourdeau, Main Street America's vice president, head of sales. "She works tirelessly to meet their needs and embodies our mission of taking care of our customers better than anyone else. She is an exceptional performer and is truly deserving of this recognition."