6 Reasons to Choose an Independent Insurance Agent
by Richard Vaughn ,
Head of Sales,
Main Street America Insurance •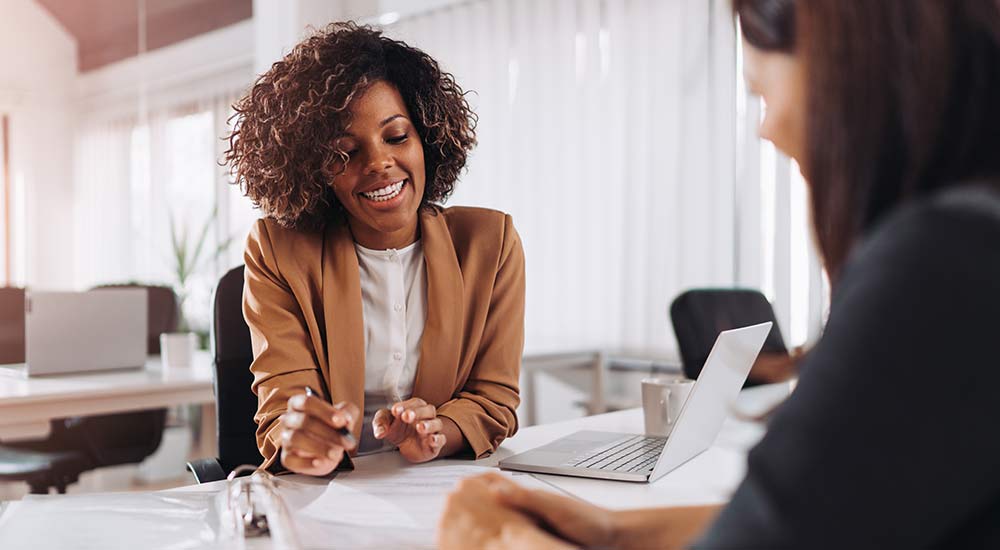 When it comes to buying insurance for yourself or your business, options are important. You'll want coverage that is personalized to meet your specific needs, which is why even the biggest DIY fans work with agents to build the right coverage. There's a lot to consider when choosing insurance — from legal requirements and adequate coverage limits to finding the best fit to ensure your family and valuable assets are protected. While you might find information online, there is the possibility of exposing yourself to risk. An independent insurance agent is by your side, like a trusted advisor, and can customize a one-of-a-kind insurance package that meets your specific needs.
What Is an Independent Insurance Agent?
An independent insurance agent is a highly trained and licensed professional who specializes in the unique needs of the individual customer, focusing on local knowledge and support. Because they are "independent", they can sell policies from several different insurance carriers and can provide additional insurance options available only through independent agents. When an independent agent gives you a quote, they start by understanding your unique needs and exploring coverage options from multiple insurance carriers to make sure the insurance solution fits with the customer — not the other way around.
Why Should You Choose an Independent Insurance Agent?
An independent insurance agent is not tied to one insurance company, allowing them to customize your policy and find the best coverage for your unique needs. An independent agent works for you, not the insurance company, and can answer questions you may have in the event that you need to make a claim. Choosing an independent insurance agent offers a simplified experience, all while putting you first.
1. Agents Find the Best Coverage For You
Whether you're starting a business or buying your first house, your independent agent has the expertise and experience to walk you through anything. Independent insurance agents use their extensive knowledge of liability coverage to act as your personal adviser, making each decision just a little easier. They make your needs their priority by conducting research and taking the time to explain how your coverage works. An independent agent can also help you save money with discounts and bundling opportunities.
2. Get a Simplified Experience
Shopping for insurance on your own can be time consuming and confusing. As licensed insurance experts, independent agents are here to simplify the process of buying insurance to make sure you're protected. They understand state requirements — like the state minimum requirements for auto liability or worker's compensation coverage — and some specialize in unique areas like surety bonds. They can also explain the technical language to help you understand your risks. You don't have to shop around for the best deal because they already do that for you. Plus, they'll save you time by providing options and quotes for all your insurance needs.
3. They Put Your Needs First
Independent insurance agents are not tied to any one insurance company; their loyalty is to you, the policyholder. Independent agents are committed to delivering excellent service and winning your trust for the long term through high customer satisfaction. From billing to claims, they are your advocate throughout the entire insurance process.
4. Local Support and Knowledge
Independent agents live and work in your city or region, so they're just a phone call or quick visit away when you have a question. Being local gives also gives them the advantage of knowing the unique risks you'll experience in your neighborhood. For example, they'll know local regulations or if regular seasonal changes increase your risk for flooding and will recommend coverage that ensures you're ready for anything. Better still, hiring a local independent agent helps support main street businesses in your area, creating jobs and boosting the local economy.
5. Independent Agents Provide Guidance through the Claim Process
Filing a claim can be stressful. Luckily, independent agents are here to help simplify the process. Whether collecting the proper documentation or having damages appraised, an agent can ensure that you get through the process efficiently and thoroughly. Throughout the process, independent agents will work with your insurer to advocate settling the claim in your favor.
6. Agents Provide Personalized Options
Independent agents get to know you, and what you're going through. You can trust that they'll explore several options to find coverage that fits your needs and lifestyle. If your needs change, don't worry! They'll help you navigate any necessary policy updates. Whether it's a home renovation, business expansion or even a new car, your agent can help you ensure proper protection for the things that matter most.
Over time, you'll build a strong relationship with your independent agent. From marriages to big moves, you'll work one-on-one with them through life's most important moments. They have the resources and knowledge to answer any of your insurance questions and help you feel ready for whatever comes next.
Find a Main Street America Agent
A Main Street America independent insurance agent can provide you with excellent customer service while finding you the best liability coverage for your specific needs. Find an agent today.