How Much Is a Down Payment on a House?
by Main Street America Insurance,
Main Street America Insurance •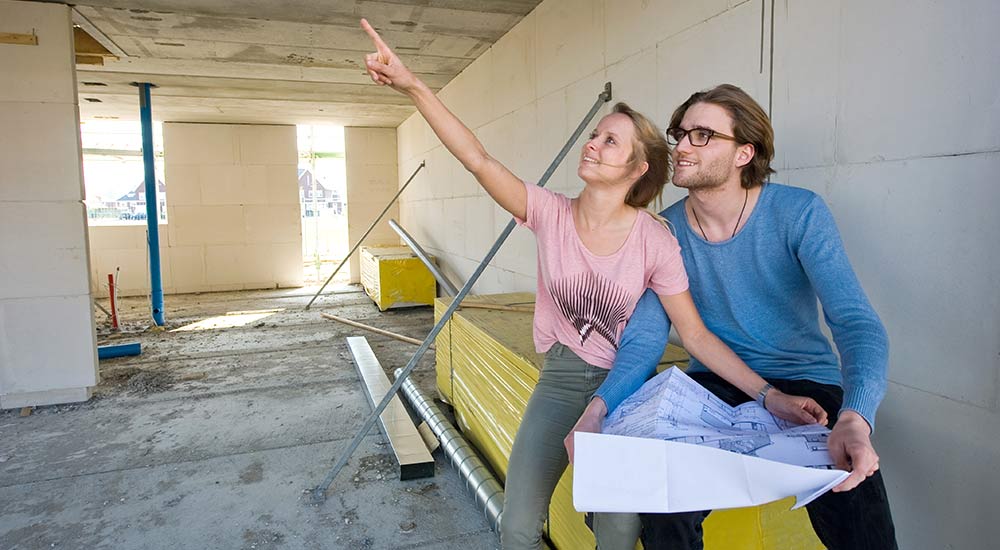 One of the first questions you'll ask yourself when you start planning for home ownership is 'how much money should I save before buying a house?' There's a lot that goes into that question, from insurance premiums and property taxes to your closing costs and down payment.
But how much is a down payment on a house? The typical down payment on a house is anywhere from 5 to 6 percent of your home's total purchase price. For example, if your home costs $250,000, an average down payment will be between $12,500 and $15,000.
Down Payment Requirements by Loan Type
Depending on the type of home loan you apply for, your required down payment may be between 0 and 30%. Below are some of the loan types you'll see:
Conventional Loan
This is the most common mortgage type. The minimum down payment for a conventional mortgage is 3 percent, but that number may go up based on how good your credit is.
VA Loan
VA loans are government-backed mortgages offered through a U.S. Department of Veterans Affairs program and require no down payment. These loans are only available to current and former members of the military and National Guard or their surviving spouses.
USDA Loan
This is another government-backed loan option. USDA loans allow buyers to purchase a home in select rural or suburban areas with no down payment required.
FHA Loan
An FHA loan is a common option for first time homebuyers. They are government-backed and have lower requirements for both creditworthiness and down payment than conventional loans. FHA loans require a minimum of 3.5 percent of the home's purchase price as a down payment.
What is a Typical Down Payment on a House?
The average down payment on a house varies based on a number of factors, from the home's purchase price to your credit score and the requirements of your loan. While in most cases there is no way to predict exactly what your lender will ask you to pay before you apply for a mortgage, we can look at the national average.
According to Rocket Mortgage, the average percentage down payment on a house in America is about 6 percent. Meaning if you find your dream home for $300,000, you should anticipate paying about $18,000 down.
While special mortgages like FHA or VA loans and a better credit portfolio could lower this number, it's better to go into your home search ready to pay at least the average 6 percent down.
What if I Don't Have Enough for the Required Down Payment in Savings?
We know that saving for a down payment can be a difficult and frustrating process. Fortunately, there are some options you can explore if you need help reaching your goal:
Borrow from your retirement account – In some cases, your 401k or IRA may allow you to take out a loan with no penalties. Check with your account servicer to see if this is an option for you.
Gifts from family members – Ask for down payment assistance rather than typical housewarming gifts to help boost your savings account before you buy.
Down payment assistance programs – Many states offer government-run grant and loan programs to help homebuyers fund down payments. Do a little research before you apply for a mortgage to see what options are available in your area.
Do You Need to Make a 20% Down Payment on a House?
The short answer is no. A long time ago, 20 percent down payments were the standard. Fortunately, these days a down payment that large is not typically required to qualify for a mortgage.
The myth that you need to pay 20 percent down largely sticks around because of something called Private Mortgage Insurance (PMI). PMI is a type of coverage that protects lenders should you default on your loan, adding an extra cost and line item in your monthly mortgage payments. In most cases, lenders will waive the PMI requirement if you put at least 20 percent down.
However, just because a down payment that large isn't required doesn't mean it's a bad idea. In fact, between lower interest rates and monthly payments, and no PMI, putting more money down on a house when you sign the papers could save you quite a bit of money in the long run.
While you're researching loan types and down payments, you should also ensure you have the right homeowners insurance policy to protect your new home. A local independent insurance agent can help you build the best insurance policy for your budget and your new home.