Is Business Interruption Insurance Necessary?
by Main Street America Insurance,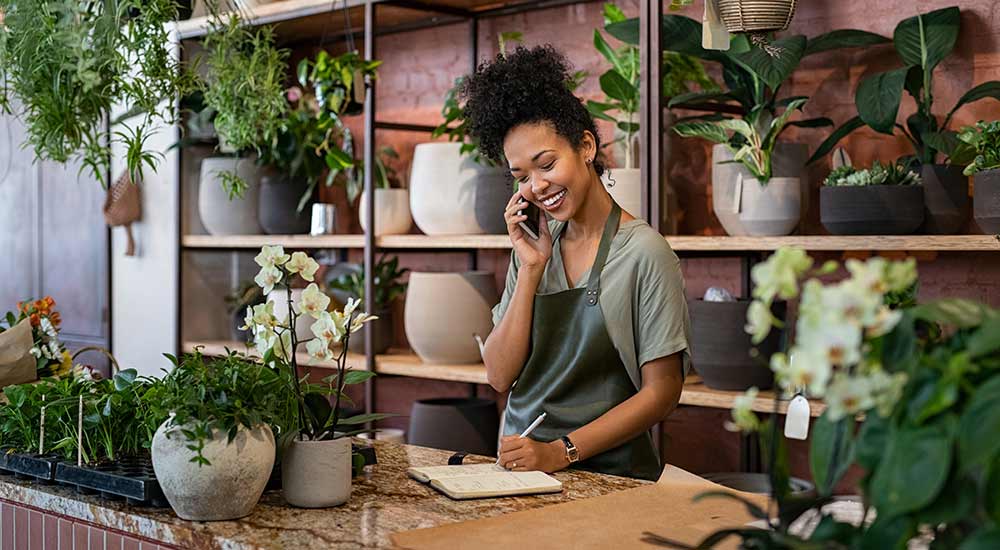 As a small business owner, you have a lot to think about. Before you open your doors, you'll need to sit down with an independent insurance agent to build the right Business Owners Policy and ensure you, your team and your company are fully protected. While building your policy, an important coverage to consider is business interruption insurance, also called business income insurance.
What is Business Interruption Insurance?
Business interruption insurance is a small but powerful part of your Business Owners Policy coverage. It helps protect your business from income loss in the event of a temporary closure or other covered events. What does that mean? Simply put, business income insurance can replace lost income and reimburse you for other expenses should you experience the unexpected, like fire or a break in.
Business interruption coverage is often included in a standard Business Owners Policy. An independent insurance agent can help ensure you have the right protections and coverage limits in place for your business.
What does business interruption insurance cover?
In the event that your business needs to close while you recover from a loss, your business income insurance will kick in to cover operating expenses like:
Income - business interruption coverage will replace revenue your business would typically make if it were up and running
Rent and loan payments – whether a lease, mortgage or another business-related loan, your policy coverage will help ensure those payments are made
Relocation – your business will get help with any costs associated with finding a new location if your space is damaged, even if it's a temporary move
Taxes and payroll – business interruption insurance will help ensure your employees and your taxes are paid in the event of a loss
Additional expenses – things like training costs if you need to replace your equipment are also covered by business income coverage
Policy Exclusions
While business interruption coverage protects your business from many unexpected costs after a loss, it's important to know what isn't covered by your policy:
Property damage caused by the loss, which will be covered by your commercial property insurance coverage
Flood damage which is covered by a separate flood insurance policy
Utilities, which will be shut off or unused if your business closes
Income that is not documented in your businesses records
Diseases like COVID-19 that may cause temporary business closure
General liabilities like reputational harm, lawsuits and advertising injury, which are covered by other items in your Business Owners Policy
Do I Need Business Interruption Insurance?
In most cases, business interruption insurance is included in the commercial insurance policy you set up before opening your business. Because of that, you should already have basic protection in place rather than having to establish a new policy, like you would for flood insurance coverage.
In the off chance that your Business Owners Policy doesn't include business income coverage, you'll want to consider adding it. Why? Because it will save you from costly out-of-pocket expenses that could be devastating to your business when a loss occurs.
Protection for Every Small Business Owner
Here are a few examples of how business income insurance can protect you from unexpected losses or long-term closures:
A severe storm damages your storefront's roof, leaving you with significant repairs and a store that isn't safe for your employees or customers. Your business interruption coverage will kick in to help replace any income lost while your shop is being repaired and ensure your team still gets paid.
You just signed the lease on a new office space for your up-and-coming business when a fire tears through the building, causing damage to several floors. The building is closed while investigators and repair teams work, keeping you from moving in. Business income insurance will help you make your lease payments and even find a new workspace while you wait out repairs.
Building the Right Policy
Finding the right coverage limit depends on many factors like:
Your annual revenue
Projections for future income
The condition of your building
How long you think it'll take to recover from a loss
An independent insurance agent can help you evaluate each of these factors and determine the right coverage limits for you.
Like coverage, the cost of a business interruption insurance policy can vary depending on how many employees you have, what industry you're in, and your risk of things like natural disasters. According to Insureon, the average monthly cost for business income insurance is $40 - $130. Whatever the cost, it's a small price to pay for the peace of mind that comes from knowing your investment, and your team, is protected.
Contact a Main Street America independent agent to get a business insurance quote today.